Letter from the Executive Director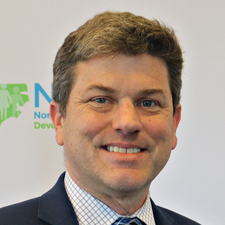 As we celebrate Black History Month, I am excited to remember Lois Curtis. Lois was a friend and the lead Plaintiff in the Olmstead case. Olmstead is the most important legal decision for people with disabilities. It held that people with disabilities can live independently with community support rather than in institutions.
I had the honor of interviewing Sue Jamieson, the key attorney in the case, for a film on Olmstead. In that interview, Sue talked about Lois calling her from a Georgia mental health institution to ask Sue to "get me out of here!" That urgent request would ultimately be the catalyst for legal help that would go all the way to the United States Supreme Court and demand that every person with a disability have the right to live independently in the community rather than in a nursing home or institution. Lois's story is included in a new film NCCDD will be releasing that will discuss unmet needs in North Carolina's I/DD community, including the disability waiver waiting list and the Direct Support Professional (DSP) workforce crisis.
Lois's urgent request reminds me of Martin Luther King, Jr.'s 1963 admonition in front of Abraham Lincoln's statue. In his "I Have a Dream" speech, Dr. King said he had "come to [that] hallowed spot to remind America of the fierce urgency of now."
Many individuals with intellectual and other developmental disabilities (I/DD) and family members feel that same urgency of Lois Curtis and Dr. King. Too many people are on our waiting list. Too many people do not have support because of the workforce shortage. And too many people continue to be in institutions when they can live more full and meaningful lives in the community.
The North Carolina Council on Developmental Disabilities has set its policy priorities. They are to:
Eliminate the waiting list within eight (8) years
Increase Direct Support Professional compensation
Increase integrated, affordable and accessible housing options for people with I/DD
Increase competitive integrated employment (CIE) and
Increase access to I/DD home and community-based services.
Some progress is being made in each of these areas, but the reality is that too many people across North Carolina need these priorities to happen now. We must feel that urgency as we work to fulfill the dream of Dr. King and the promise of Olmstead.
Here is what you can do:
1. Contact your North Carolina representative or senator - find contact information here by entering your address and searching.
2. Join us for the NCCDD Policy Education Committee meetings each month on the second Thursday of the month at 10:30 am.
3. Join the Meet the Need NC Lunch and Learn events.
4. Stay informed by signing up for the NCCDD newsletter and emails.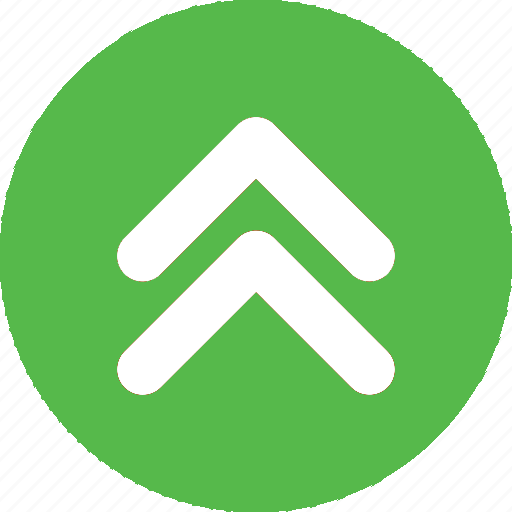 Talley Wells, Executive Director
Public Policy (as of February 8, 2023)

State
Legislative Budget Process – The Long Session has begun. One of the primary tasks of the session is to pass a two-year budget for July 2023-June 2025.
We discussed the budget process in the last Highlights and Hot Topics issue. The first official step is the Governor's budget, which is based on input from the various state government departments. The Department of Health and Human Services (DHHS) developed a proposed budget, which was sent to the Governor's office for review. The budget prioritized areas that affect people with I/DD, including Direct Support Professional (DSP) wages, Innovations Waiver accessibility, crisis initiatives, competitive integrated employment (CIE) expansion, and increased pay rates for behavioral health services.
The Governor's budget is expected to be sent to the legislature in early March. Once it has been released, DHHS priorities will be revealed.
In the meantime, the legislature is getting to work. The Appropriations Committees in the House and Senate will lead budget development. It is critical that these legislative bodies educate the committee chairs and members about people with I/DD and their needs.
NC Senate HHS Appropriations Committee
– Sen. Jim Burgin (Chair)
– Sen. Joyce Krawiec (Chair)
– Sen. Kevin Corbin (Chair)
NC House HHS Appropriations Committee
– Rep. Larry Potts (Chair)
– Rep. Kristin Baker (Chair)
– Rep. Donna White (Chair)
Advocacy Efforts for I/DD Priorities
NCCDD actively educates legislature members about the needs of people with I/DD. As a reminder, NCCDD's priorities are to:


1. eliminate the waiting list within eight (8) years and to meet the needs for everyone on the 16,000-person waiting list;
2. increase DSP Rates to a minimum of $18.00 per hour to ensure a sufficient direct care workforce;
3. expand integrated, affordable and accessible housing options for people with I/DD in North Carolina;
4. increase competitive integrated employment (CIE) opportunities for all individuals with I/DD; and
5. improve access to I/DD home and community-based services through the successful implementation of the Tailored Plans, care management and 1915(i).
NCCDD shares values and priorities with other organizations, including The Coalition. The Coalition is composed of statewide organizations in North Carolina that are committed to assuring the availability of services and support for individuals who experience addictive diseases, mental illness and developmental disabilities.
The Coalition's proposed budgetary priorities for legislation, include:
$87 million recurring: Increase wages for direct support and peer service providers by 35% in order to attract and retain employees. Raise the lowest DSP pay rate to $18.00 per hour. Develop plans to accommodate economic changes and increased labor costs.
$48 million recurring: Increase access to the Innovations Waiver by 2,000 slots per year to reduce the waitlist.
$250,000 recurring: Expand affordable housing options for persons with disabilities. Create a state Office of Housing to develop and coordinate a comprehensive strategy around housing for people with disabilities.
$300,000 recurring: Develop reentry initiative for people with I/DD who are leaving prison. Implement Medicaid suspension program for people in county jails.
$400,000 recurring: Extend community organization funding to support non-clinical, crucial determinants of health provided by family and natural supports, as well as services not covered by Medicaid.
Develop service definitions that increase family support, such as "coordinated caregiving," "personal assistance," or other options to Innovations Waiver programs and 1915(i) services.
Fund access to services for children with complex needs through care management, NC START, and I/DD medical health home pilots.
Utilize the Tax Equity and Fiscal Responsibility Act (TEFRA) waiver to fund Medicaid for complex children.
Close the health insurance gap by enacting Medicaid expansion to cover services for 500,000 individuals.
NCCDD will be monitoring this budget process and engaging with policymakers to provide education regarding these items.
Plain Language: The NC legislature is meeting again to work on a two-year budget. The budget process includes many steps before it is final. Advocates will be working to make sure the budget includes money for services for people with disabilities.

Tailored Plans*
As of today, February 27, 2023, the Department announced that Tailored Plans were delayed till October 1, 2023.

The start of the new Tailored Plans, an integrated Medicaid benefit plan for people with I/DD and/or significant mental health and substance abuse disorders, was delayed until April 1, 2023. The delay was established to give the Local Management Entity/Managed Care Organizations (LME/MCOs) more time to develop networks of healthcare providers for about 150,000 Medicaid enrollees. The LME/MCOs are undergoing readiness reviews to determine their progress. DHHS will announce the timeline for implementing Tailored Plans in early February.
Plain Language: Tailored Plans, the new system for managing services and supports for people with disabilities, is supposed to start April 1, 2023. The state is working to make sure the plan is ready to begin and will let people know if the start date needs to change. As of today, February 27, 2023, the Department announced that Tailored Plans were delayed till October 1, 2023.

Federal
Budget – On December 23, 2022, Congress passed a 2023 fiscal year Omnibus Appropriations Bill. This $1.7 trillion federal spending bill included several items related to I/DD. This included:
A $904 million increase for Special Education
Money Follows the Person (MFP) program, which helps people with disabilities move from institutional settings to community-based living, extended through 2027.
ABLE Age Adjustment Act extended access of disability onset to obtain an ABLE account from age 26 to age 46 starting in 2026. ABLE accounts are generally exempt from counting as a resource for public benefits but are capped at $100,000 for purposes of Supplemental Security Income (SSI). ABLE accounts can be funded by up to $17,000 in 2023.
Special Needs Trust Improvement Act changed the tax code to make it easier for a charity to be a remainder beneficiary of a special needs trust that inherits a retirement account.
Legislation included language that creates a pathway for the Food and Drug Administration to ban the use of electroshock devices used by the Judge Rotenberg Center and have the ban upheld in court.
Plain Language: Congress passed a budget bill to provide funding for nationwide programs. There was money included that will help people with disabilities. More money was put in schools for special education, programs to help people with disabilities live in the community, and new laws that will help people with disabilities become more self-sufficient with their money.
Supplemental Security Income
Individuals with disabilities receiving Supplemental Security Income (SSI) and other Social Security benefits are seeing the largest rise in their monthly payments in decades. With the new year, benefits are up 8.7%, according to the Social Security Administration. As a result, this year's maximum federal SSI benefit is $914 per month for individuals and $1,371 for couples, though payments can be even higher depending on state-specific funds. The jump comes as a result of an automatic cost-of-living adjustment known as COLA.
Notably, however, Congress did not include an asset limit increase for Supplemental Security Income recipients in the new budget. Currently, individual SSI beneficiaries can have no more than $2,000 in assets at any given time. Advocates will continue to push for an increase in the asset limits.
Plain Language: People with disabilities who receive Supplemental Security Income (SSI payments) will get more money in their checks starting January 2023.
188th Session of Congress
As the new session of Congress begins, the budget and appropriations process for the 2024 fiscal year begins. There have been leadership changes in both the House and the Senate, which will affect employment, healthcare, education, and other policies impacting persons with disabilities. Senator Bernie Sanders (I-VT) has taken over as the chairman of the Senate Health, Education, Labor, and Pensions Committee while Senator Bill Cassidy (R-LA) has been seated as its ranking member. In the House of Representatives, Representative Virginia Foxx (R-NC-5) has become the chair of the Education and Workforce Committee and Representative Bobby Scott (D-VA-3) continues as the Ranking Member.
Senators Bob Casey (D-PA) and Debbie Dingell (D-MI-6) introduced the Better Care Better Jobs Act, which would enhance funding and expand access to services, provide a 10% increase in Medicaid match funding for delivering Medicaid home and community-based services, encourage innovative models that benefit direct care workers and care recipients, establish permanent Spousal Impoverishment Protections, and Make the Money Follows the Person Rebalancing Demonstration permanent.
This bill has only been introduced and has not passed the Senate, but indicators suggest that there is continued interest in increasing community services and supports for people with I/DD.
Plain Language: A new session of Congress started in January to plan for the 2024 fiscal year. Some legislators are working to get more money for people with I/DD in the new budget.
Other Federal Policy
On January 18, the Interagency Autism Coordinating Committee (IACC) voted to approve a new strategic plan. The plan provides recommendations to the Secretary of Health and Human Services on autism research and services. Under the Autism CARES Act, the IACC is supposed to update its strategic plan each year, but it has not been updated since 2019. You can read the full plan here.
Plain Language: A committee that works to improve services for people with autism has approved a new plan. The new plan provides ideas about autism research and services to federal government agencies.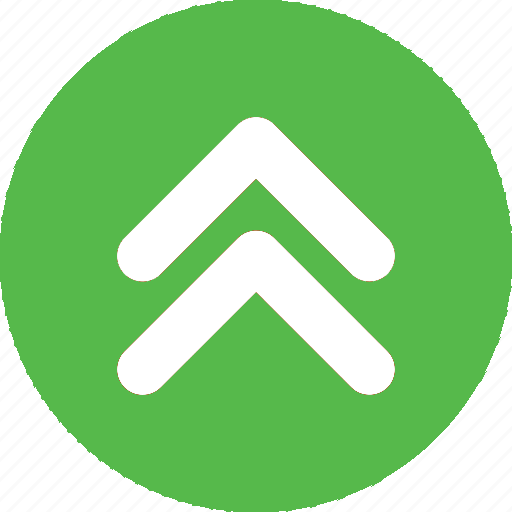 March is Developmental Disabilities Awareness Month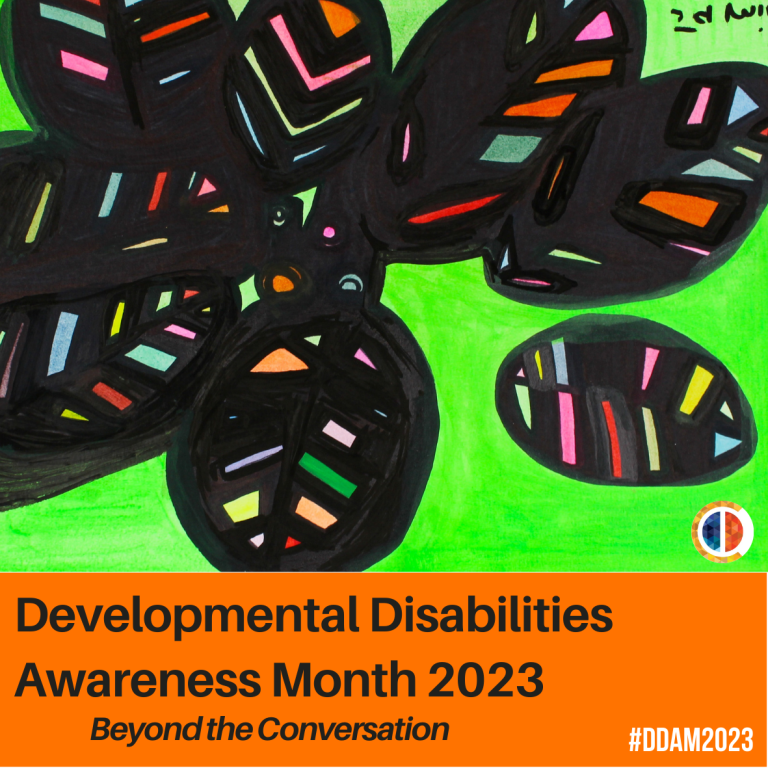 This is the 36th year the United States will recognize and celebrate March as Developmental Disabilities Awareness Month. In 1987, President Ronald Reagan designated this special month with the intent of building recognition and equal opportunities for people with I/DD.
Nearly 200,000 people with I/DD live in all 100 of North Carolina's counties. NCCDD, along with other organizations, self-advocates, and government agencies, works to help people with I/DD realize their full potential at school, work, home, and in their communities.
Diverse minds and bodies provide different perspectives, ideas, and innovations. NCCDD firmly believes in the strength, productivity, and value of all individuals with I/DD. Increased access to competitive employment, integrated education, housing and healthcare will only enhance our economic and social structures to create a better state, country, and world. NCCDD recognizes and advocates for people with I/DD all year long, but gives special thanks and celebration to March's Developmental Disabilities Awareness Month.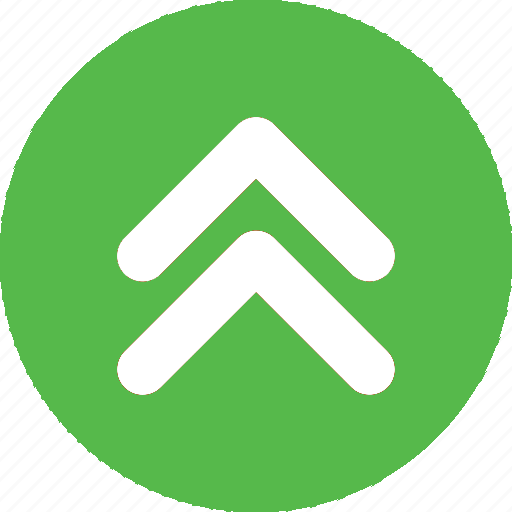 NCCDD Helps NC Hotel with Accessibility Best Practices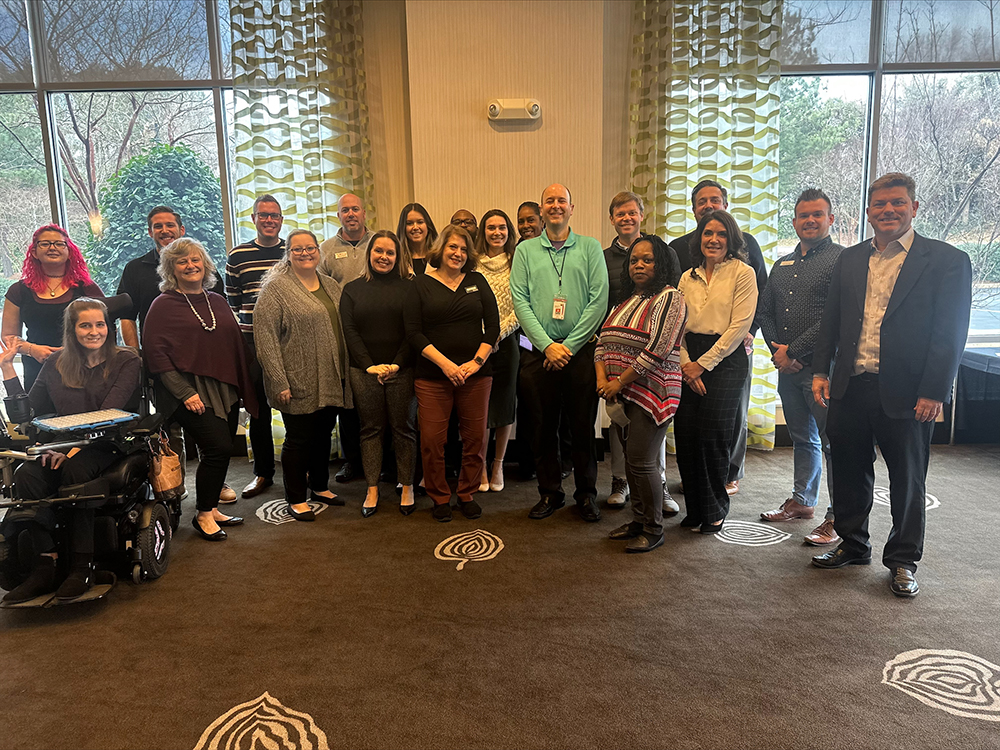 The Hilton Garden Inn, located in Cary, NC, has been a staple location for NCCDD's quarterly meetings over the course of many years. Recently, the hotel's management asked NCCDD to speak with their organization about accessibility and creating welcoming places for people with I/DD.
While Hilton offers all of its employees Americans with Disabilities training (ADA), Tami Vera, food and beverage supervisor at the Hilton Garden Inn and the Hilton Doubletree, said the staff learned quite a bit at the meeting.
"We now understand that each person needs the freedom to do what they can do based on how capable they are, and be able to ask for assistance if and when they need it. Our job is to be available to assist," Vera said.
She added that it is vital for the hotels to continue offering adaptive and accommodating equipment in their spaces. It is also important to increase the staff's understanding of room and meeting space configuration that will best accommodate wheelchairs and other assistive equipment.
Thanks to NCCDD's staff training, Vera expressed increased comfortability and understanding in addressing the person with a disability directly. She stated, "I'm much more confident to look at each person and ask them how best I can assist them while they are enjoying what Hilton has to offer."
March's Self-Advocate Series Focuses on Organizational Advocacy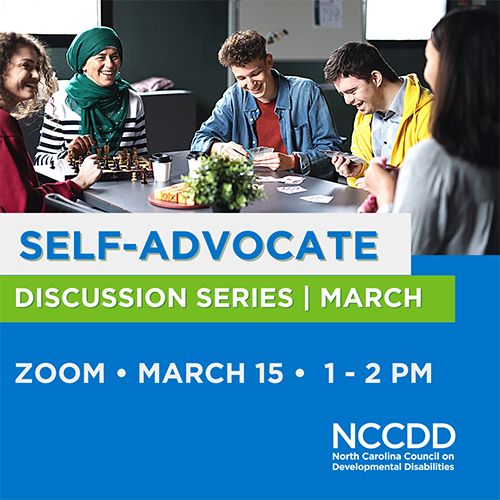 On March 15, Chris Hendricks, NCCDD Policy Education Coordinator, and other NCCDD members will facilitate NCCDD's Self-Advocate Discussion Series session. The Self-Advocate Discussion Series aims to prepare, organize and mobilize North Carolina self-advocates for influencing social and systems change. The series is a perfect time to connect with others with common interests, develop impact strategies for telling personal stories, and become (or continue to be) part of the NCCDD community.
The topic for March's session is organized advocacy. Facilitators and participants will learn how to strategize blending relationships and advocacy. Participants will learn about inspiring grassroots efforts in the disability rights movement and discuss what organized advocacy looks like today. Facilitators will speak on different advocacies, lobbying versus education, and other important topics. Additionally, the facilitators will provide information on advocacy organizations and opportunities for self-advocates to amplify their own personal and professional advocacy efforts.
Let your voice be heard on Wednesday, March 15, from 1:00 to 2:00 p.m. Be sure to register by clicking on the link here.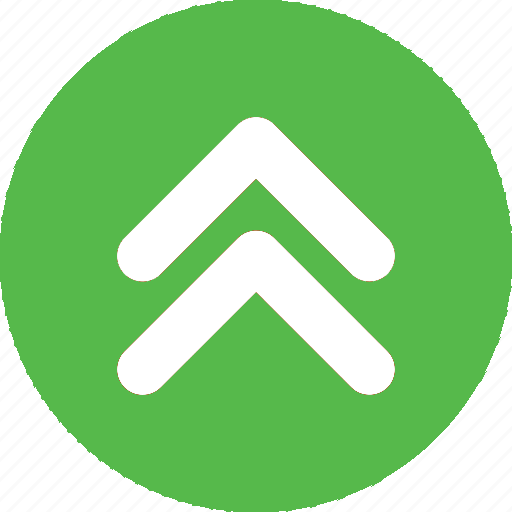 Rethinking Guardianship in Legislative Reform
Supported Decision-Making (SDM) allows people with disabilities to retain their decision-making capacity by choosing supporters to help them make choices. A person using SDM selects trusted advisors such as friends, family members or professionals to serve as supporters.
NCCDD has funded the Making Alternatives to Guardianship a Reality in North Carolina initiative with a goal of increasing awareness of SDM and other guardianship alternatives among individuals with I/DD and their families.
"Initiative facilitator Linda Kendall Fields with UNC Cares is currently working with the NC Bar Association to submit draft language reforming NC General Statute 35A, which deals with guardianship situations."
This bill proposes:
Every person for whom guardianship is sought has a clear understanding of his or her rights, both before and after guardianship;
Guardianship is used only as a last resort if no less restrictive alternative is available; and
Give courts effective tools for review and oversight to make sure guardians are fulfilling their responsibilities.
For more details about this initiative and proposed bill changes, please check out their newly revamped website here.

Audio - Highlights and Hot Topics