By Philip C. Woodward, NCCDD Systems Change Manager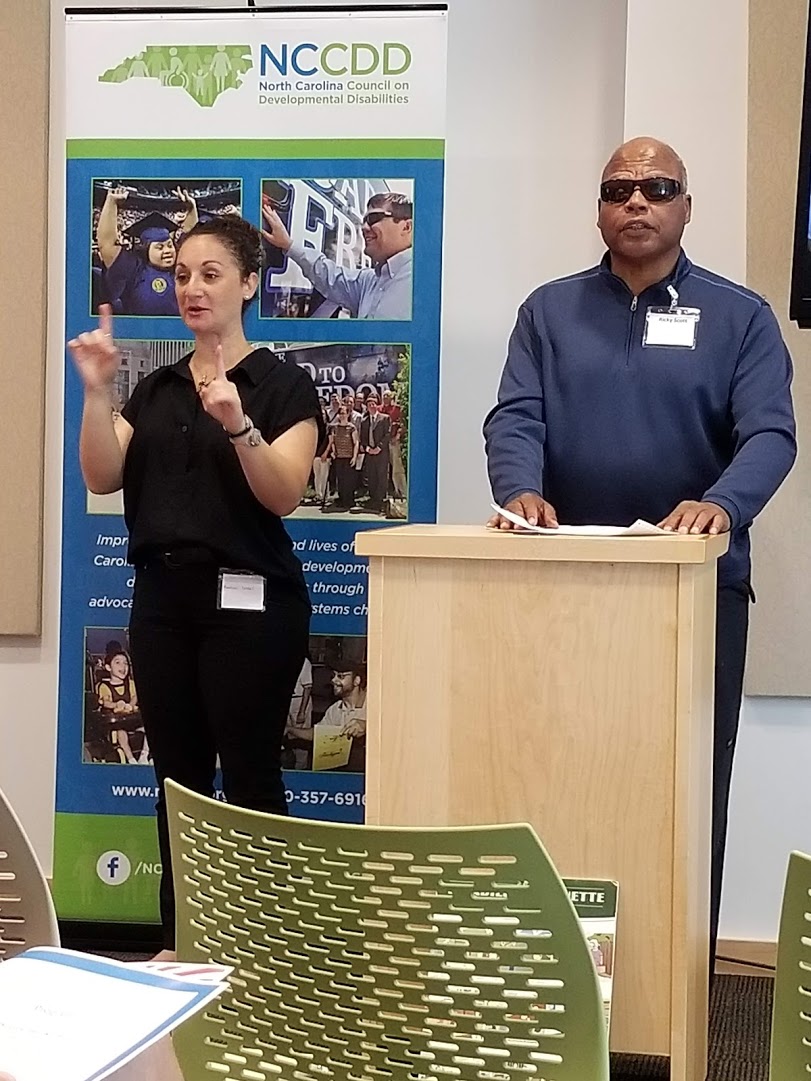 Dr. Ricky Scott reads a Braille copy of the proclamationOn Saturday, July 28, the Triangle Disability Awareness Council (TDAC) hosted its ADA 28th Birthday Bash event at the Chapel Hill Public Library. The event started with a game of ADA Bingo led by the organization's secretary, Lynn Shields. Next, attendees enjoyed lunch and then a welcome from Chief Operating Officer Dr. Timothy Miles and Master of Ceremonies David Barnette. Dr. Ricky Scott of the NC Association of the Blind and the Raleigh Mayor's Committee for Persons with Disabilities read Governor Roy Cooper's Americans with Disabilities Act Day proclamation, and NCCDD Systems Change Manager Philip Woodward shared a few words about NCCDD's NC ADA Network initiative and how the ADA has positively impacted his life.
Next, Dr. Dorcas Saunders presented the TDAC awards in the following categories:
Leadership Award: Dr. Ricky Scott
Volunteer Service Award: Vanessa Griffin-Thomas
Access Award: Jacqueline Stewart of GO Triangle and Justin Graves of Chapel Hill Transit
Special Recognition: Beth Ball and Vishar Sudhir
2018 NC Governor's Gold Medallion (awarded in May in Durham): Abia Ahmed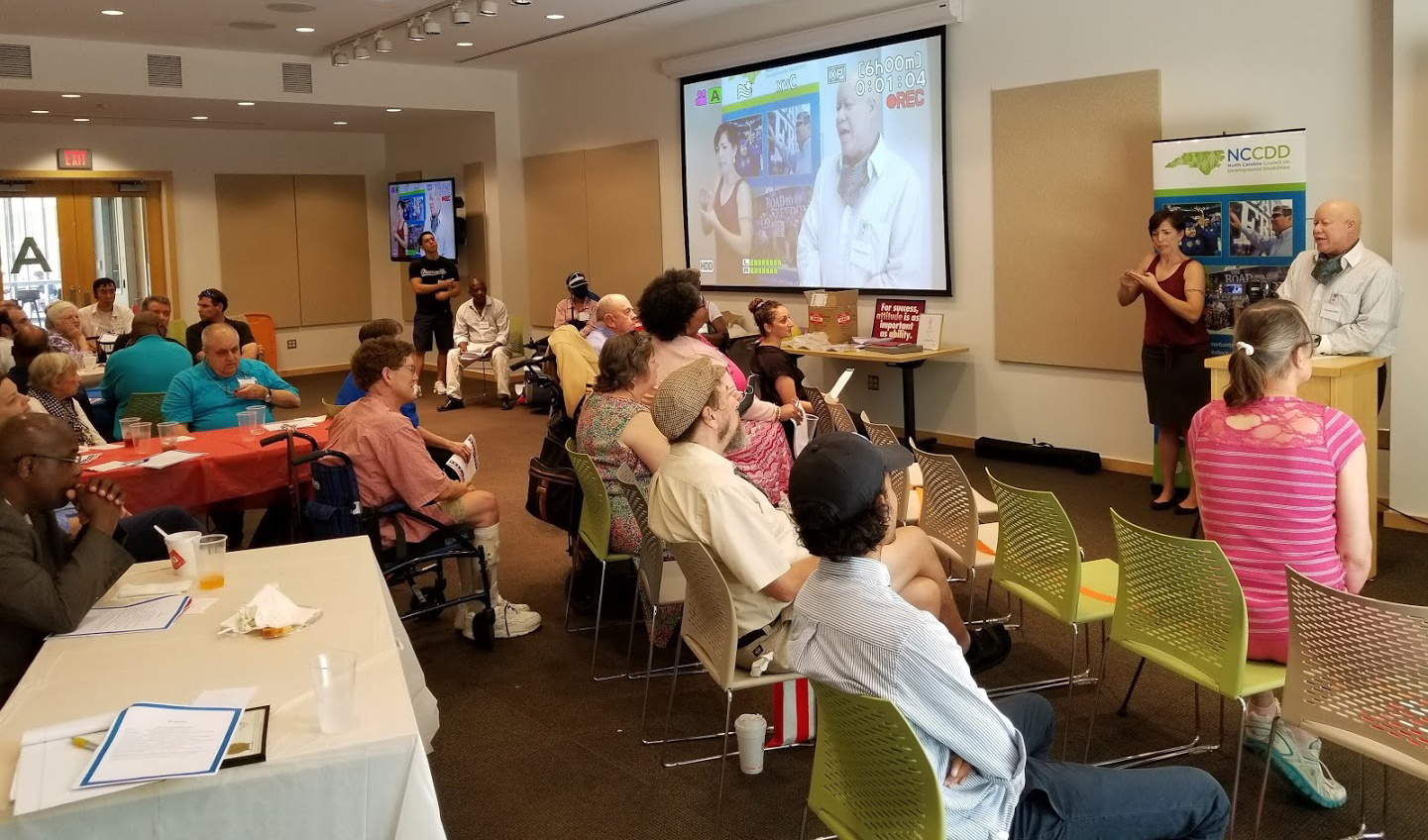 Dr. Timothy Miles Talks About TDAC BestDr. Saunders also was recognized in receiving the Citizen of the Year award. Attendees spent the last hour of the event having the opportunity to visit the information and resource room or listening to Lauren Brasil, Staff Attorney for the Fair Housing Project at Legal Aid of North Carolina, Inc. present about fair housing protections for people with disabilities. She shared the four principles of fair housing, which include equality, integration, choice and individuality.
TDAC is also hosting an on-line auction for jewelry to raise funds to further the organization's mission to implement the ADA through education, training and other initiatives. View the jewelry pieces at: http://triangledac.org/jewelry-auction/.
TDAC will host an Employment Access Expo in October for employers, businesses and citizens to celebrate National Disability Employment Awareness Month. To stay updated about this event or to learn more about TDAC, visit http://triangledac.org/, call 919-245-4337 or e-mail ocdac@orangecountync.gov.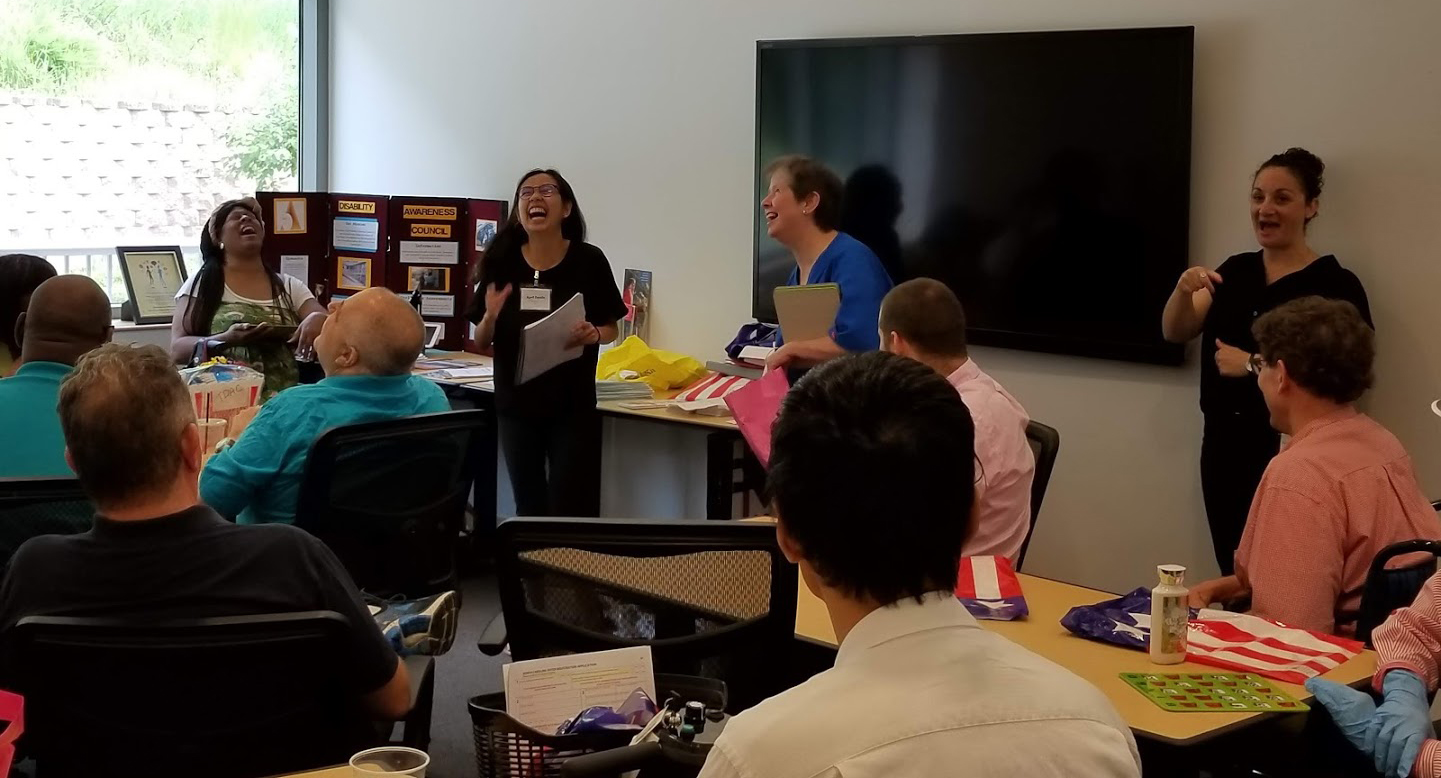 Participants laugh as they play ADA Bingo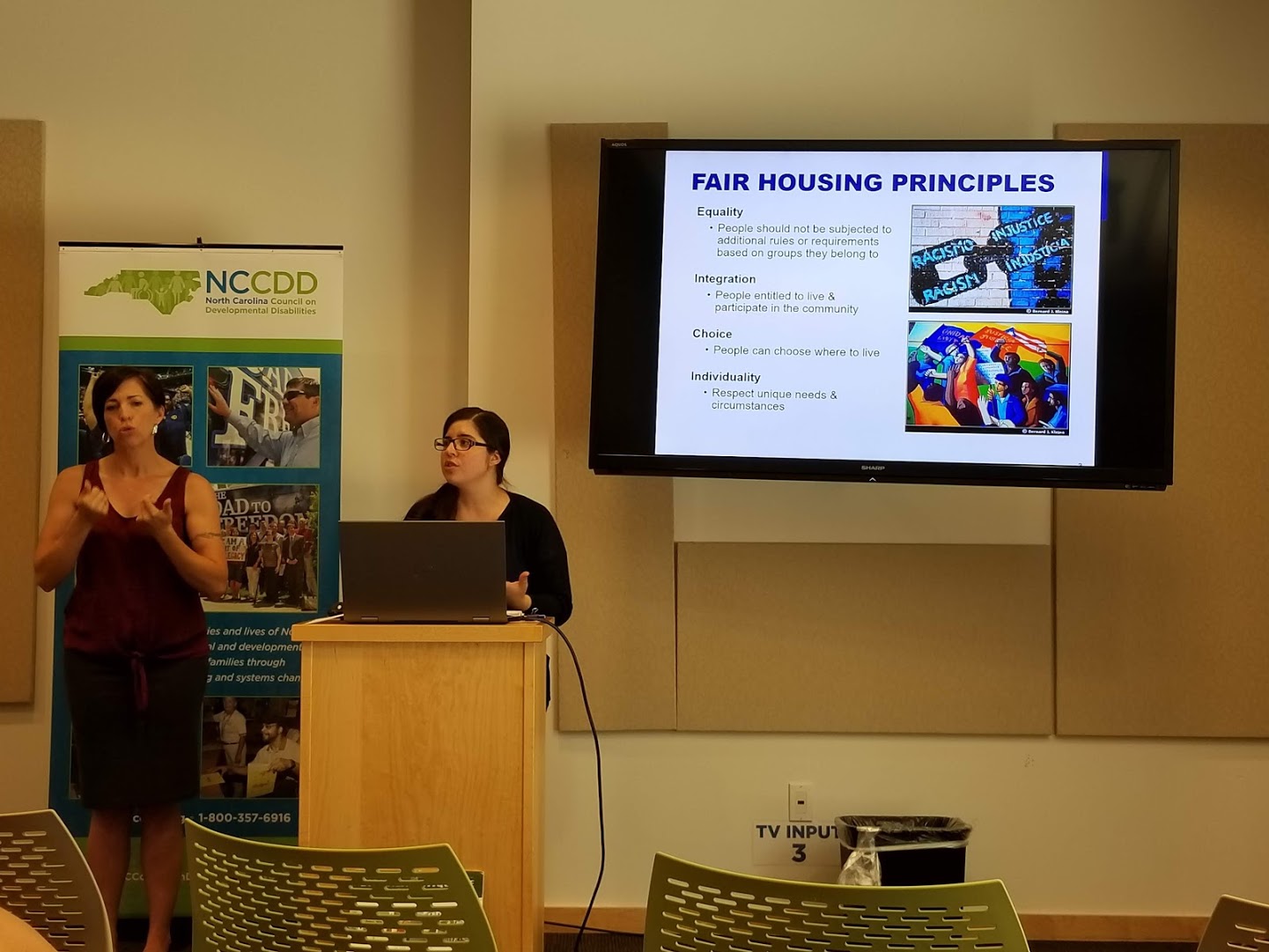 Lauren Brasil shows a PowerPoint slide titled "Fair Housing Principles."