By Philip Woodward, Systems Change Manager, North Carolina Council on Developmental Disabilities (NCCDD)

July 26th marks the 28th anniversary of the Americans with Disabilities Act (ADA). For millions of Americans, the ADA brings the promise of equal access to many aspects of life, including employment, education and community living. Community living includes tourism and the ability to visit and fully enjoy museums, concert halls, stadiums, parks, beaches and more.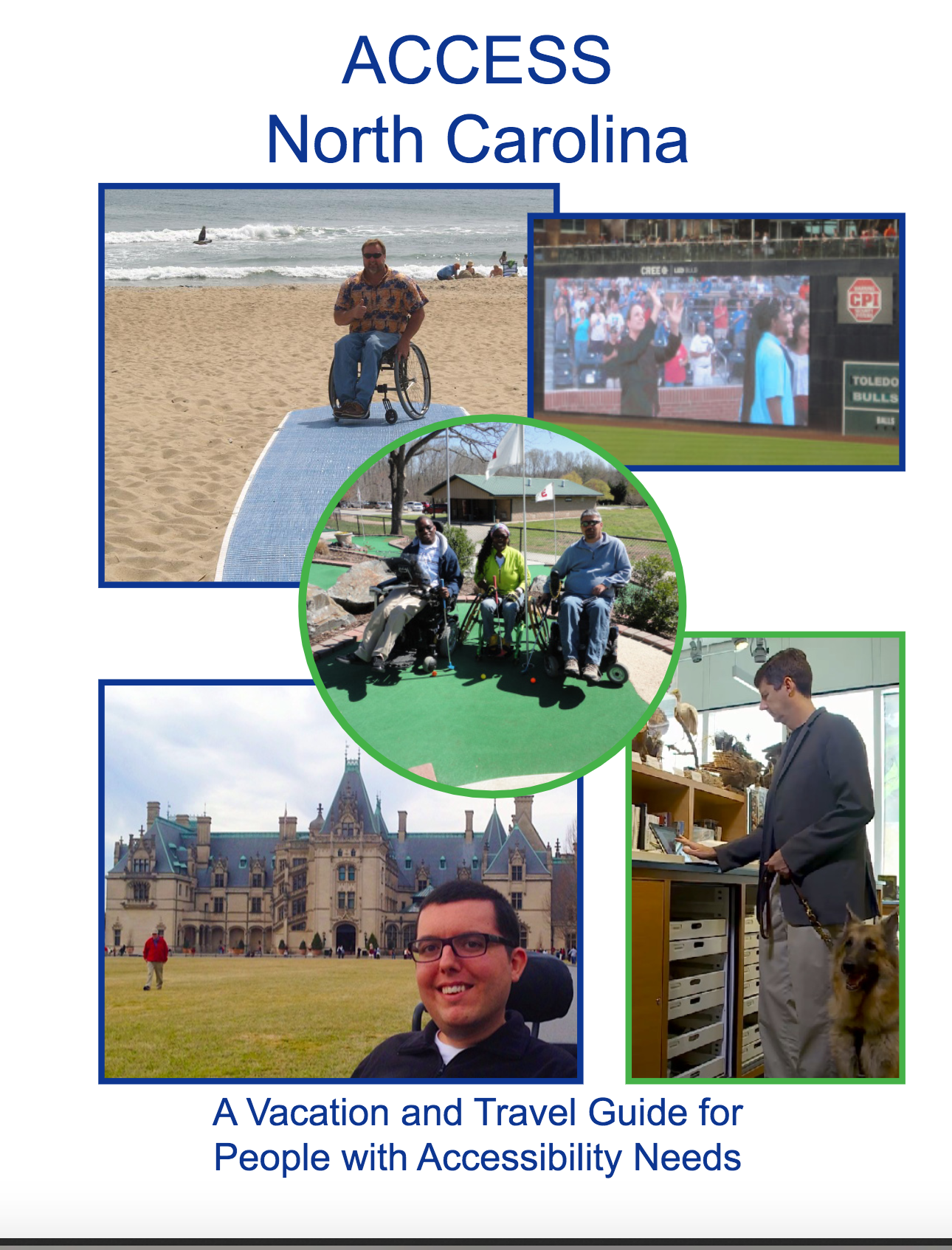 In 1990, Congress found that some 43 million Americans have a disability of some type, including a mobility disability, Deaf or Hard of Hearing, vision loss, a mental or psychiatric disability, and other conditions. Congress raised this estimate to 54 million with the signing of the ADA Amendments Act in 2008. 2016 statistics show that 1,331,570 individuals in North Carolina (13.7 percent of the state's population) were documented with a disability (www.disabilitystatistics.org). Meanwhile, a 2015 Open Doors Organization report found that Americans with disabilities spend approximately $17.3 billion annually on travel (www.opendoorsnfp.org)

How can a tourist attraction be ready to welcome these travelers? The site must consider the needs of all potential visitors. Merely having a ramp to enter the building or an elevator to access the second floor is not enough. Can individuals who use wheelchairs access all parts of the site that are open to the public, including the restroom stalls? Are videos captioned, and are tours available in sign language for Deaf and Hard of Hearing visitors? Can visitors with vision loss touch certain objects in order to have a tactile learning experience and feel what they cannot see? Does the site offer opportunities to experience the attraction in a quieter setting without large crowds for visitors on the autism spectrum who might be overwhelmed by noise and other stimuli? These are just a few examples of the many accommodations a tourist attraction can make to provide equal access and a positive experience for all visitors.

If you have questions about providing access for visitors with disabilities or want to share updates of what your site is doing to provide access, contact Philip Woodward at philip.c.woodward@dhhs.nc.gov or accessnorthcarolina@gmail.com.

To follow developments in accessible tourism in North Carolina, search for "Access North Carolina" on Facebook. You can also view the ACCESS North Carolina travel guide, last updated in 2015, at: www.ncdhhs.gov/document/access-north-carolina-vacation-and-travel-guide-people-disabilities

Thank you for making it possible for North Carolinians and Americans of all abilities to experience everything your site has to offer!
Return to Celebrating the ADA's 28th Anniversary Home Page