The Learning and Earning After High School Initiative, managed by Western Carolina University, has developed a unique online tool to provide more opportunities and positive outcomes for individuals with intellectual and
developmental disabilities (I/DD).
Welcome to the new online "map" which shows the possibilities of competitive employment, post-secondary education/training and independent living options for youth with I/DD. It also provides teachers, families and school districts with a web-based resource as a guiding blueprint for preparing these students with opportunities for positive post-school outcomes.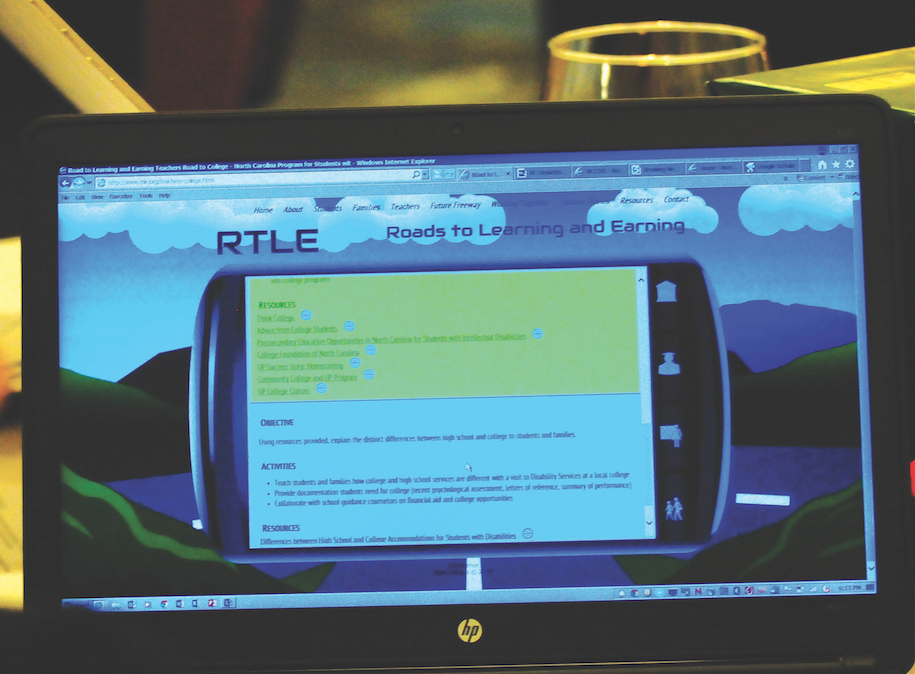 Divided into road maps for students, families and teachers, users simply click the icon that interests them to find objectives, activities and resources for:

• Go for a SPIN (Strengths, Preferences, Interests, Needs): Formal and informal transition assessments with students and families to reflect individualized goals during and after school.
• Driver's Seat: Take charge of future goals and make appropriate plans during and after high school.
• Community Living: Work towards successful independent living options after high school.
• Road to College: Work in order to prepare for college.
• Road to Work: Plan for successful employment after school.
Currently, this online tool is being piloted in four school districts across North Carolina; one school each in Catawba, Graham, Harnett and McDowell Counties. In conjunction with the North Carolina Department of Public Instruction, the goal is to make this tool available across all school districts.
By next year, three schools will be added in Harnett and Catawba Counties, one school each in Graham and McDowell, and two schools each in Swain and Burke. This will make a total of 20 schools utilizing this new online tool in 2016.
The online tool is available at www.rtle.org
Read the complete Summer 2015 Catalyst for Change here.