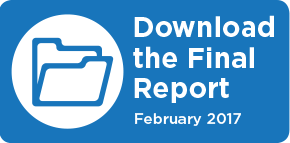 This initiative will assist individuals with intellectual and developmental disabilities to transition from Adult Care Homes to homes of their own, with the appropriate services and supports.


Why is NCCDD funding this initiative?
Adult Care Homes (ACH) in North Carolina serve more than 18,000 individuals with disabilities by providing a place to live, assistance with activities of daily living (i.e., dressing, cooking, eating), and medication management.
As many as 1500 individuals in these settings may be individuals with intellectual and/or developmental disabilities (I/DD).
Many of the facilities that are categorized as adult care homes were not created, designed or licensed to provide services for individuals with I/DD, especially those with needs that require intensive supports.
Individuals with I/DD should be offered a choice to live in a home that they lease or own in the community of their choice.
At present, the State has not allocated any funding to help the transition of these 1500 residents with I/DD.
The successful transition of individuals with I/DD from adult care homes to community settings cannot be achieved without a well-developed process.
This initiative supports NCCDD's Goal 2 of the Five Year Plan: Increase community living for individuals with I/DD.
What are the major goals and objectives?
Assist state policymakers and stakeholders in understanding the barriers to community living.
Delineate practice innovations and policy changes with the potential to assist individuals with
I/DD to transition from ACHs to homes of their own, with the appropriate services and supports.
What has taken place since the start of the program? (Activities)

Locate individuals with I/DD living in adult care homes in North Carolina who may be eligible for I/DD services and supports under the Home and Community Based Services waivers, state funds or any available Medicaid State Plan (i) option.
Provide advocacy support to individuals with I/DD living in adult care homes to facilitate their transition from adult care homes to homes in community settings.
Assess the quality of life of individuals with I/DD living in adult care homes located in North Carolina.
Identify and assess barriers to community living for individuals with I/DD.
Develop a "blueprint" to close the front door of adult care homes to people with I/DD and ensure the successful transition into the community for people with I/DD who wish to live in the community.
What has been achieved to date?



Assist at least six individuals with I/DD in transitioning from an adult care home to residency in a community setting in Buncombe, Burke, Craven, Beaufort and McDowell counties.
Detail the circumstances as to how individuals with I/DD came to live in adult care homes, and steps necessary to successfully transition individuals into community settings including barriers identified to successful transitions.
Understand the advocacy work needed in all systems before and during the transition to facilitate successful community inclusion.
What long-term changes are expected as a result of this initiative?
To move more individuals out of institutions and into the community.
To keep people with disabilities safe in settings where they live, work, attend school or play.
Create a blueprint for state leaders to use in successfully transitioning people with I/DD out of adult care homes that outline recommendations for removing existing barriers.
Understanding the full scope of the systemic causes of institutionalization to allow North Carolina to develop thorough guidelines for fully include individuals with I/DD in the community setting.
How can I get involved?

Click here to download the final report to see the final recommendations for this initiative which has ended.


Who is the contractor?

Disability Rights, North Carolina


Who can I contact for questions?
Grantee: Elaine Whitford, Elaine.whitford@disabilityrightsnc.org
NCCDD: Philip Woodward, Systems Change Manager, philip.c.woodward@dhhs.nc.gov
Additional Resources
Community Living: Transitioning People with Intellectual and Developmental Disabilities Out of Adult Care Homes Special Report February 2017
Click here to download a one pager of this initiative.