FOR IMMEDIATE RELEASE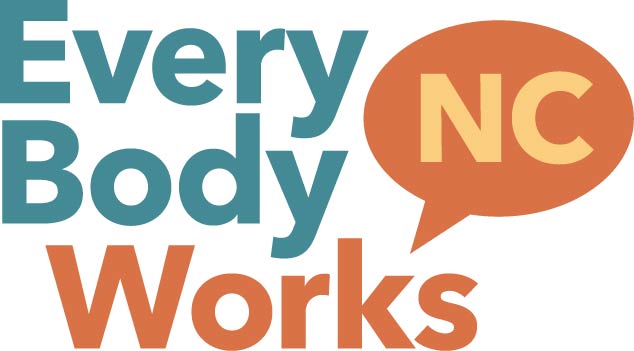 Media Contact:
Gordon O'Neill, O'Neill Communications
gordon@oneillcommunications.com
Cell: 404-310-6188
Secretary Cohen to Introduce EveryBody Works NC to Area Employers
May 10, 2018 – Asheville, NC – Mandy K. Cohen, Secretary of the North Carolina Department of Health and Human Services, will be speaking to area businesses and employers about exploring the possibilities with EveryBody Works NC on Wednesday, May 30, 2018 from 11 AM to 1:00 PM at Lioncrest at Biltmore Estate, 63 Deer Park Rd., Asheville.

EveryBody Works NC campaign encourages employers across the state to consider the untapped talents of people with disabilities when hiring, while urging discouraged job seekers with disabilities to enter or rejoin the workforce. As part of the event, North Carolina Vocational Rehabilitation (NCVR) will introduce its employment resources to help employers source and retain diverse talent and create a workplace that is accessible and welcoming for employees with disabilities.

Jason Boyer, News 13's Chief Meteorologist is serving as emcee and The Biltmore Company, Bloom Community and The Arc of North Carolina are local sponsors of the event.

Interested employers in Asheville and surrounding areas are encouraged to attend. Complimentary lunch will be served courtesy of Lioncrest and everyone is asked to RSVP by sending the names of attendees to ewnc@nccdd.org.

For more information, contact Tim Blekicki, Employment Specialist, The Arc of North Carolina, via email at tblekicki@arcnc.org.

About Everybody Works NC:
The Everybody Works NC campaign is increasing awareness of the untapped pool of talent found in the disability community and creating more job opportunities for people with disabilities. Kicked off in October 2017 as part of National Disability Employment Awareness Month (NDEAM), the EveryBody Works NC campaign has grown to become a statewide campaign.

The campaign is being led by the North Carolina Council on Developmental Disabilities (NCCDD), the North Carolina Business Leadership Network (NCBLN) and North Carolina Vocational Rehabilitation (NCVR) to promote and support inclusive workforce strategies. For more information, visit the website at everybodyworksnc.com.

###