A Message from NCCDD Chair Alex McArthur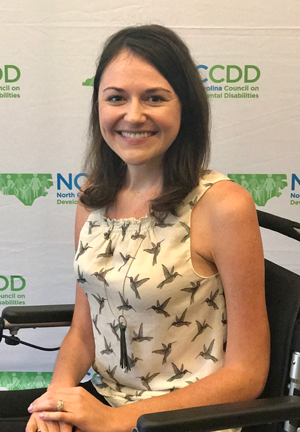 NCCDD Chairperson Alex McArthur
For many, turning to that first blank page of a new calendar at the start of the year is exciting. Turning to the North Carolina Council on Developmental Disabilities (NCCDD) calendar, you can find it already filled up with meetings, webinars, conferences, and events for the first quarter of 2019 and beyond!
It has become a great resource for North Carolina's disability community, and aims to be a one-stop for information you may be seeking. If you know of an upcoming event that we should share, use our easy contact form to drop us a note.

In addition, the NCCDD website offers "Action Alerts" to let you know when important government and public policies are being written and discussed. Your input and experience are needed. We encourage you to check back often for new alerts and how you can help.

Finally, we are beginning the third year of our Five-Year Plan. This excellent road map serves as a guide, helping the Council to maintain focus on what people across North Carolina have told us are the needs of individuals with intellectual and developmental disabilities (I/DD). Check out the Five-Year Plan and let us know how we can help you wherever you live and/or work in this state.

Looking forward to connecting with you in the New Year to serve North Carolina and individuals with I/DD and their families!
Alex McArthur
Chair
Due to a failure to enact appropriations or a continuing resolution, parts of the federal government shut down on December 22, 2018. Many agencies, including those under the Departments of Labor, Health and Human Services, and Education, remained open and are largely unaffected due to the passage of full-year appropriation bills earlier in 2018. These are agencies that have the most direct impact on people with disabilities.

However, employees at several other agencies, including the Department of Transportation, Housing and Urban Development, Agriculture, Justice, Commerce, State, and Homeland Security, were furloughed unless they were classified as "excepted." These agencies operate programs that are important to people with disabilities. For example, the Department of Housing and Urban Development helps subsidize housing costs.

On January 25, 2019, a deal was reached in Congress to reopen the government for three weeks, with continued negotiations between Congress and The White House. NCCDD's Public Policy Team will provide information as we learn more.
Rethinking Guardianship: A Person-Centered Approach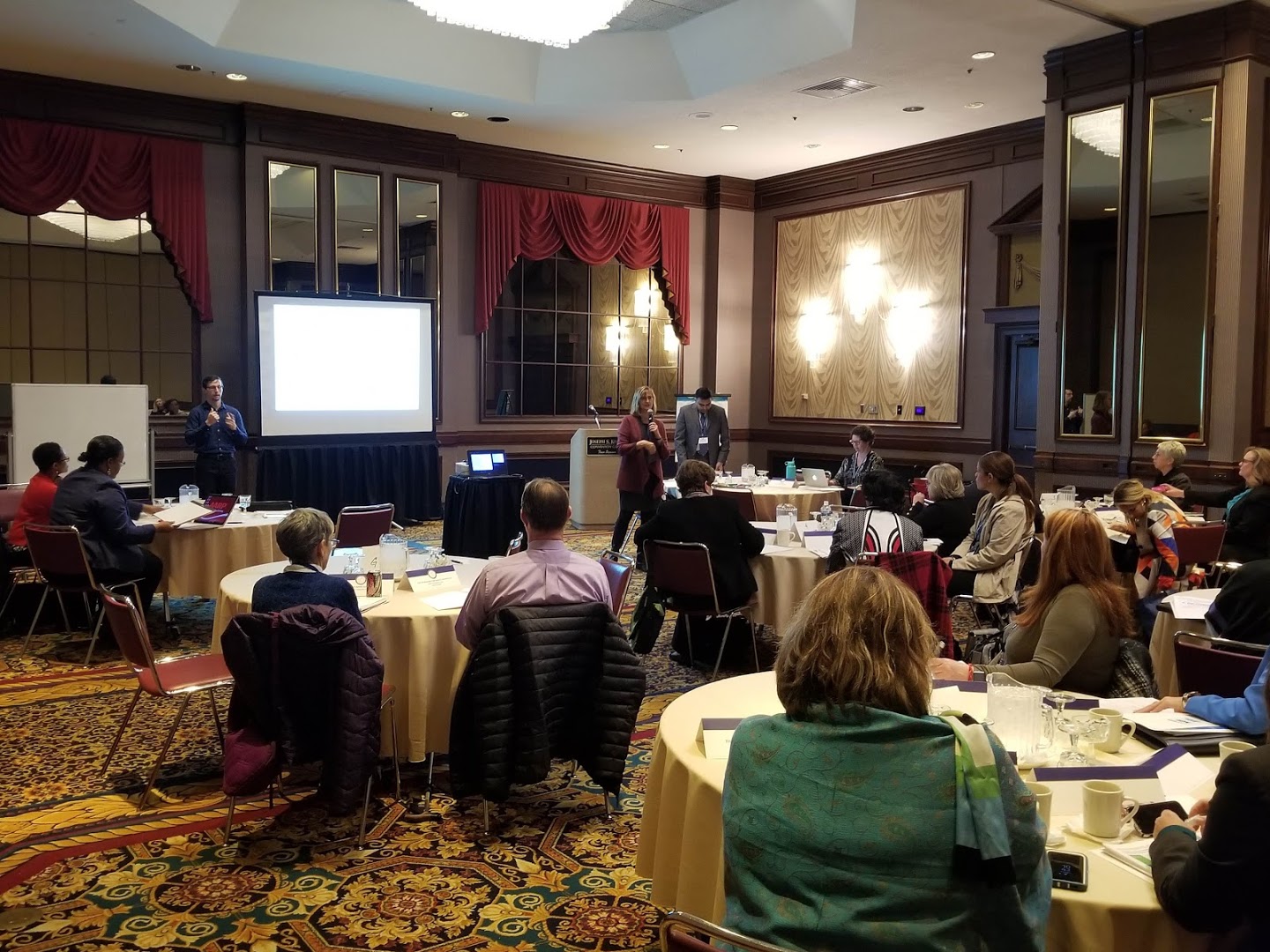 NCCDD's Rethinking Guardianship: A Person-Centered Approach initiative aims to further the work and extend the reach of NCCDD's three-year Rethinking Guardianship: Building a Case for Less Restrictive Alternatives initiative so that all stakeholders in the guardianship system are educated about guardianship, less restrictive alternatives to guardianship, best practices, and proposed changes to North Carolina's guardianship statutes.
To carry out this aim, the initiative is hosting a two-part Summit.Part one occurred on November 30 in Greensboro.
Approximately 40 individuals participated, including members of the Rethinking Guardianship Workgroup and Steering Committee and Clerks of the Superior Court from across North Carolina. Linda Kendall Fields of the Jordan Institute for Families at the University of North Carolina at Chapel Hill facilitated the meeting; and Raj Premakumar of the North Carolina Department of Justice facilitated an activity where attendees split into seven groups to discuss the benefits and challenges of seven different topics identified as the most important for this initiative to focus on. These topics included the requirement for considering alternatives to guardianship; changing the language of the current statute; and improving the quality, consistency and availability of multidisciplinary evaluations (MDEs).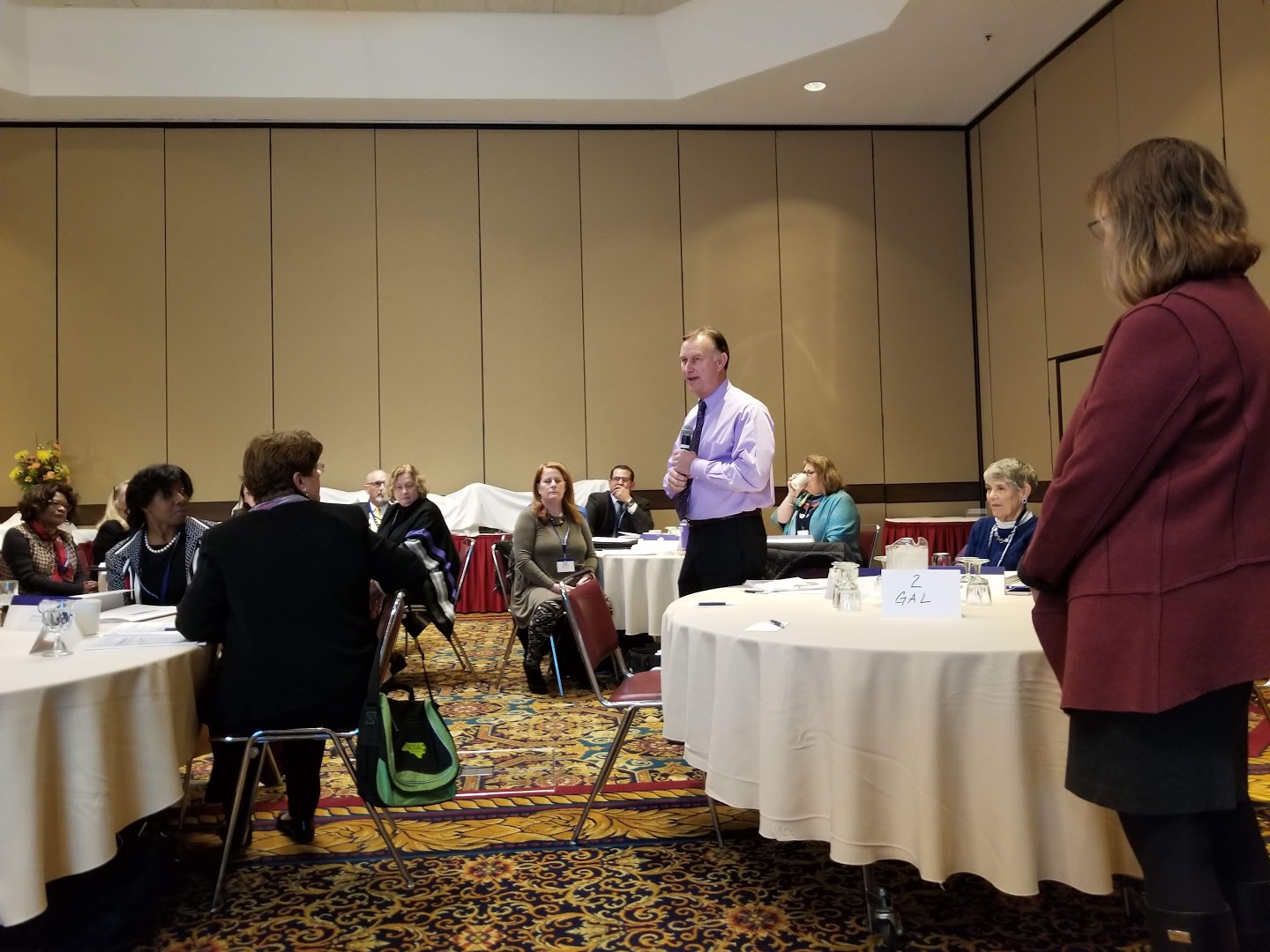 Part two will occur in Raleigh at the JC Raulston Arboretum at North Carolina State University on Monday, February 25 from 1:00 p.m. to 4:30 p.m. Attendees will learn about progress being made with adult guardianship in North Carolina, hear from Erica Wood of the American Bar Association Commission on Law and Aging and hear from people whose lives have been impacted by guardianship. Anyone interested in this initiative or improvements to North Carolina's guardianship system is invited to attend. There is no cost, but registration is required.
NCCDD is supporting this initiative through a partnership with Money Follows the Person (MFP) and the Transitions to Community Living Initiative (TCLI) to encourage more guardians to support individuals with disabilities who live in long-term residential facilities to transition into a less restrictive setting with less restrictive decision-making constraints.
Register for the Rethinking Guardianship Dynamic Summit
To learn more about this initiative, go to: http://rethinkingguardianshipnc.org/

With the new year under way and new Council members joining NCCDD, we thought it would be a great time to share what the North Carolina Council on Developmental Disabilities (NCCDD) does, how it operates and the work it does for people with I/DD across the State.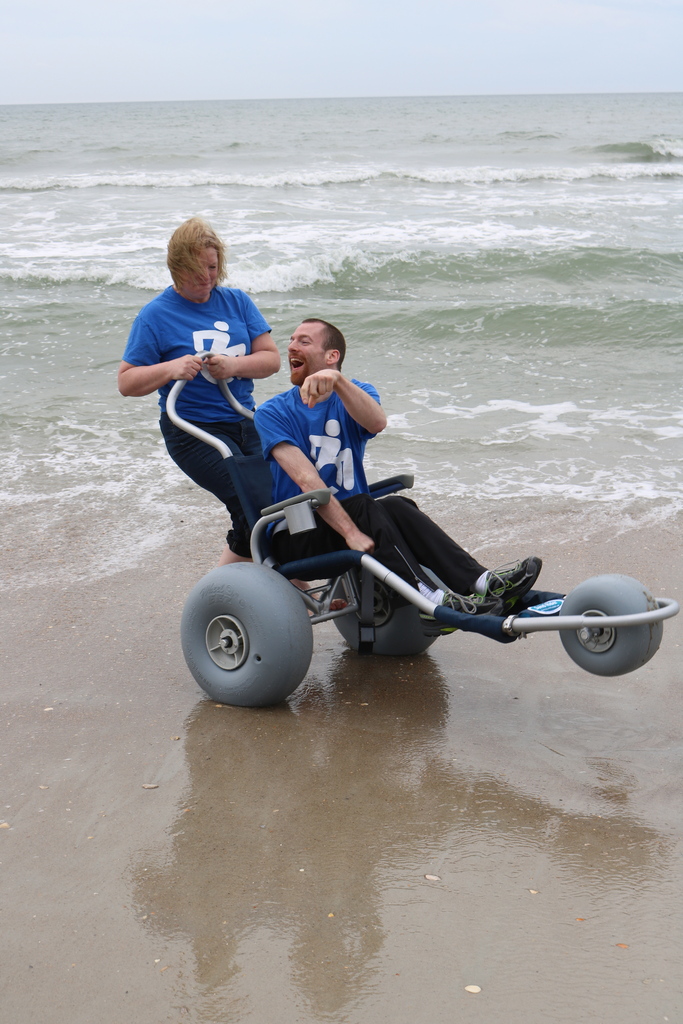 Council Member Brendon Hildreth and his mom Darcy participate in the beach event hosted by NCCDD in 2017. NCCDD is comprised of 40 members, appointed by the Governor of North Carolina, to represent and serve people with intellectual and developmental disabilities (I/DD) in our state. People from different backgrounds and experiences are appointed to share unique perspectives and drive innovative programs across the state to advance independence, employment, education and more.
The Council is made up of:
People with intellectual or other developmental disabilities (I/DD)
Parent/Family member/Guardian of a person with I/DD
Representatives of State agencies that serve those with I/DD
State legislators
Representatives from Disability Rights NC and the Carolina Institute for Developmental Disabilities (CIDD)
Provider and Local Management Entities/Managed Care Organization representatives
Through their service, Council members uphold the mission of NCCDD: "The North Carolina Council on Developmental Disabilities works collaboratively, across the State, to assure that people with intellectual and developmental disabilities (I/DD) and their families participate in the design of and have access to needed community services, individualized supports and other forms of assistance that promote self-determination, independence, productivity and inclusion in all areas of community life. The Council identifies problems facing its community through its five-year planning process and funds innovative projects and initiatives that promote the goals of the Developmental Disabilities Assistance and Bill of Rights Act (DD Act) for all North Carolinians."

In addition, the Council approves and guides the contracts and initiatives that work to bring systems change to North Carolina. Learn about NCCDD's Initiatives. Get to know your Council members whose work is changing the lives of people with I/DD throughout the state. The list of members is available on the NCCDD website, and we encourage you reach out to us at info@nccdd.org to connect with them.
If you are interested in becoming a Council Member, learn more about the application and appointment process.
2019 Medicaid Expansion Advocacy Day Registration

On February 27, 2019, advocates from throughout North Carolina will join together in Raleigh to advocate to close the health insurance coverage gap by expanding Medicaid during this legislative session.
The day will begin at the NC Museum of History with an advocacy training and policy education session featuring some great speakers, including DHHS Secretary Mandy Cohen as the keynote. A press conference will follow the morning session. To ensure strong advocacy, it is encouraged for everyone to make appointments to meet with their state representatives and state senators in the NC General Assembly in the afternoon.
8:00-8:45 - Registration, Breakfast and Networking Hour (Hosted by NCAAN)
8:45-10:50 - Main program, including training, videos, panel discussion and role playing.
10:50-11:00 - Adjourn and direct folks to go outside of NCGA for group photo
11:00-11:20 - Group Photo with banner, go through security
11:20-2:00 - Meet with Reps/Lunch
1:00-1:30 - Press Conference in the GA on Advocacy Day
For more information and registration details, click the button below.