Letter from the Executive Director
Happy New Year!
If you are like me, you are ready for a new beginning.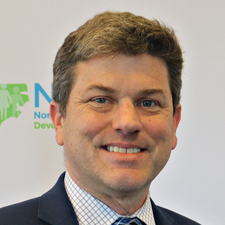 For many of us, 2022, 2021 and 2020 have been three of the most challenging years of our lives. The pandemic, inflation, the Direct Support Professional (DSP) workforce shortage, the Innovations Waiver waiting list, and isolation have all taken their toll.
Nevertheless, I am optimistic for 2023.
The North Carolina Council on Developmental Disabilities (NCCDD) is strong with active and vocal council members and staff. The Council is increasing its advocacy on the equally urgent, unmet needs regarding the DSP workforce shortage and the Innovations Waiver waiting list. Members and staff are confronting each challenge that arises and gaining traction.
There are multiple changes happening that impact people with intellectual and/or developmental disabilities (I/DD). These include Tailored Plans, 1915i, Care Coordination, Care Extenders, and Competitive Integrated Employment. The Council has and will continue to work on each of these issues.
You can be involved with us in the coming year in a number of ways. We invite you to attend the Council's monthly policy education meetings on the second Thursday of the month at 10:30 a.m. Additionally, the Meet the Need NC Initiative will have regular community engagements, and, later in the year, we will premiere our new film discussing the I/DD community's unmet needs. You can keep up with each of these gatherings and events on our public calendar and by subscribing to our newsletter.
We continue to face unprecedented challenges, but we will continue to build up our community, our advocacy and our policy education. We can't wait to work with you in 2023!
Talley Wells, Executive Director
Sign up to receive our newsletter and other alerts here. Check out NCCDD's Events Calendar to learn about events, conferences, and activities for the I/DD community!

Public Policy (as of December 6, 2022)

Federal Budget
Budget and Appropriations
The Labor, Health and Human Services, Education, and Related Agencies Appropriations (LHHS) bill funds almost all disability programs. A continuing resolution was passed on September 29, extending federal government funding through December 16. At the time of this writing, the US Senate passed a $1.7 trillion government funding bill which is now heading to the US House of Congress for approval.
Disability advocates are advocating for several funding adjustments at the end-of-year package, including:
Increased asset limits for people receiving Supplemental Security Income (SSI): This would allow people to save for emergencies instead of being forced to live in poverty. The asset limit has not been updated since 1989.
Make Money Follows the Person (MFP) program permanent: The program assists people with disabilities and seniors in returning home after spending time in a nursing facility or congregate setting. This program has already helped over 100,000 people return to their homes with the help of community-based services but has not established permanent funding to maintain long-term operations.
Increase ABLE age cutoff from 26 to 46: ABLE accounts allow for people with disabilities to accrue and save money for long-term care without the risk of losing federal benefits such as Supplemental Security Income (SSI) or Medicaid. However, this benefit is currently reserved for people to utilize until age 26. NCCDD advocates for an age increase to 46 so that people with disabilities can continue to save for their futures.
End the use of electric shock treatment at the Judge Rotenberg Center (JRC) in Massachusetts: JRC is the only place in the country where it is permissible to use electric shock therapy on people with disabilities. The practice has been known to be abusive and ineffective.
Plain Language: The fiscal year runs from October 1 to September 30 each year. The Senate Democrats have released their funding (budget) bills for the 2023 fiscal year. The House of Representatives has passed its bill through the Committee. The House of Representatives and Senate did not finish the budget work by the deadline of October 1, so an extension has been given until December 16. The House and Senate are working to finalize the budget before the end of the year. Disability advocates hope the budget will include additional funding for I/DD supports and services.
Update on Electric Shock
Congress Fails to Block Use of Shock on Residents With Disabilities at Judge Rotenberg Center (JRC): Congressional leaders passed a bill to fund the Food and Drug Administration for another five years. Unfortunately, this bill did not include the ban on using electric shock devices for behavior modification on people with disabilities. The brutal treatment is widely recognized as cruel, harmful and ineffective. Yet, the JRC, an institution in Massachusetts for people with intellectual and other developmental disabilities (I/DD), still subjects its residents to extreme practice.
After years of tacitly endorsing the only facility in the country known to use electric shocks to address behavior in those with I/DD, a major behavior analysis organization is coming out against the practice. The Association for Behavior Analysis International (ABAI) voted this week to adopt a position statement explaining: "...we strongly oppose the use of contingent electric skin shock (CESS) under any condition."
Plain Language: There is a center in Massachusetts that uses electric shock on people with disabilities. Advocates are trying to get Congress to pass a law to terminate the practice. A national behavior analyst group has also come out against the use of electric shock after pressure from self-advocates.
State
Legislature – The Long Session begins in January. One of the primary tasks of the session is to pass a two-year budget for July 2023-2025. The previous two-year budget from July 2021-June 2023 included additional waiver slots, increased wages for direct support professionals, and some adjustments to special education funding. This was only a start for addressing the significant needs in the I/DD system and NCCDD hopes to see additional allocations directed toward meeting the many unmet needs of the community.
There was hope that an agreement on Medicaid expansion would be reached after the election. At this point, there will be no vote on Medicaid expansion in December. This issue will be readdressed in the Long Session and a new bill will have to be drafted.
Plain Language: The NC legislature will start meeting again in January to work on a two-year budget. Advocates will be working to ensure the budget includes funding for I/DD services.

Division of Mental Health, Developmental Disabilities, and Substance Abuse Services (DMHDDSAS) Update
Two key leadership positions in the DMHDDSAS have been filled. Effective December 19, 2022, Kelly Crosbie will serve as Division Director for DMHDDSAS and Renee Rader will serve as Deputy Director.
Crosbie has worked for multiple nonprofit organizations that support individuals with I/DD. Her positions have ranged from chief quality officer for NC Medicaid DHHS to chief strategy officer for Monarch to the chief operating officer for Community Care of North Carolina. Her work was dedicated to promoting greater self-determination and equity in each setting. From 2008-2012, she served as the assistant director for Behavioral Health and Intellectual and Developmental Disabilities at NC Medicaid, where she oversaw benefits such as the Innovations Waiver. And in 2013, she was named NC Medicaid's chief operating officer. Most recently, Kelly served as the chief quality officer for the Division of Health Benefits (formerly NC Medicaid).
Rader joined the North Carolina Department of Health and Human Services (NCDHHS) in 2011 to expand her impact. Since then, she has led policy and program development in NC Medicaid and DMHDDSAS. As a lead consultant in I/DD, she was instrumental in developing and implementing the Innovations Waiver. Most recently, Renee served as the assistant director for Policy and Programs at DMHDDSAS.
With nearly 60 years of combined experience, Crosbie and Rader have dedicated their professional careers to making a difference in the lives of people with I/DD and improving services for people seeking mental health, substance abuse, and/or disability support. NCCDD congratulates Crosbie and Radar and looks forward to working with them.
Plain Language: There is two new staff in the disability state agency. The new division director of DMHDDSAS is Kelly Crosbie, and the new deputy director is Renee Rader. Both individuals have substantial experience working with people with I/DD.
Division of Vocational Rehabilitation Services (DVRS)
DVRS received a $13.8 million five-year federal grant to assist community rehabilitation programs in moving from sub-minimum wages to competitive integrative employment (CIE). The grant is in the early stages and will begin with three pilot locations across the state.
Samantha R., et al. v. North Carolina and the NC Department of Health and Human Services
November brought a landmark ruling in the Samantha R. Case. A judge upheld the Olmstead decision and ruled that the State of North Carolina needed to create measurable goals to support people with disabilities in the following areas:
Within 10 years, the State must provide services to the 16,314 people waiting for an Innovations (Medicaid) Waiver.
The State must address and resolve the severe shortage of Direct Service Professionals (DSPs) who provide community-based support.
The State must assist 3,000 people who want to leave or avoid institutional settings and cease new admissions to institutions after 6 years. This is in exception to respite or short-term stabilization.
The State must provide quarterly reports about each measure the judge set forth and post data to its website so that the public may receive timely information regarding the State's progress. The state must also report this information to Disability Rights NC and the judge to allow verification and tracking.
Though the ruling validated the significant need for more community services and supports for people with disabilities in North Carolina, the NCDHHS appealed the decision only weeks later. The appeal has generated a great deal of debate and discussion among various stakeholders in the field. NCCDD is redoubling its advocacy to work with policy and legislative leaders to ensure that people with I/DD have access to supports and services to live in the community, have access to a strong direct care workforce, and have their rights ensured under Olmstead.
Tailored Plan
Medicaid's Tailored Plan rollout was pushed back to April 1, 2023. The integrated health Medicaid Benefit Plan aims to support people with I/DD and those with significant mental health or substance abuse disorders. The delayed start will allow the Local Management Entity/Managed Care Organizations (LME/MCOs) extra time to develop a more robust network of healthcare providers for about 150,000 Medicaid enrollees.
However, Tailored Care Management (TCM) will be implemented before the Tailored Plan and will occur based on the following timeline:
December 1, 2023*: Tailored Care Management rollout begins.

*NOTE: the implementation of 1915(i) services set to begin December 1, 2022 has been delayed pending approval by federal regulators.

January 15, 2023: Tailored Plan auto-enrollment and information mailing to enrollees starts.
January 15, 2023: Tailored Plan Choice Period begins – Tailored Plan members can choose a TCM organization and a primary care provider (PCP) if they have not already done so.
February 14-15, 2023: The choice period ends and auto-assignment begins for enrollees/members who have not chosen a primary care doctor and/or a care management provider.
February 17, 2023: Tailored Plan members can begin requesting non-emergency Medicaid transportation services for appointments on or after April 1, 2023.
April 1, 2023: Tailored Plan services begin.
For more information, visit the NC DHHS webpage on Tailored Plans.

NCCDD's Self-Advocacy Series to Return in 2023!
NCCDD's popular Self-Advocacy Discussion Series will return for its second year! Resuming January 18, 2023, the series aims to prepare, organize and mobilize North Carolina's self-advocates to influence social and systems change. Hosted by NCCDD's policy education coordinator, Chris Hendricks, and NCCDD's vice-chair and self-advocate, Cheryl Powell, the series will air live on the third Wednesday of every month at 1:00 p.m. Each month will cover a different topic such as strengthening self-advocacy skills, organizing for advocacy, advocacy leadership positions in NC, unmet needs of individuals with I/DD, and transition/lifespan planning.
The webinars will be held on the third Wednesday of the month at 1 pm EDT. Register below!
The series may include special North Carolina guest speakers such as General Assembly members, topic experts, self-advocate leaders, and state agency and organization leaders.
For updated information on the 2023 discussion series, visit the website and register for upcoming sessions.

SARTAC Fellow: Kenneth Kelty and The Waiting Room Podcast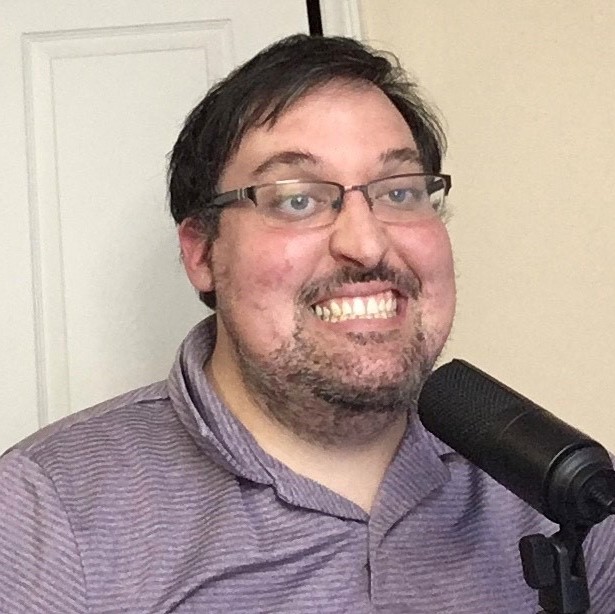 The Self Advocacy Resource and Technical Assistance Center's (SARTAC) mission is to strengthen self-advocacy by supporting organizations to grow their diversity and leadership. One unique way SARTAC does this is by awarding $5,000 fellowships for individuals to carry out independently designed self-advocacy leadership and policy-related projects.
One of the six SARTAC fellows for 2022 is Kenneth Kelty of Chapel Hill, North Carolina, who applied for the fellowship and plans to use podcasting to build more disability awareness. Working with the North Carolina Council on Developmental Disabilities (NCCDD), Kelty's plan led to the creation of Meet the Need NC's The Waiting Room. This podcast highlights the ever-growing Medicaid waitlist and the unmet needs of people with intellectual and other developmental disabilities in North Carolina.
"After brainstorming with my mentors about opportunities to grow my professional podcasting and blogging and reading about previous fellows who went through SARTAC, I decided to apply for the fellowship. My plans for the fellowship were to learn from a professional communications team to capture what the guests on my show share and learn to produce and host an episode. The Waiting Room series has helped me learn more about how to host a podcast episode and explore new content," Kelty explained.
A graduate of Western Carolina University, Kelty is a professional speaker, writer, and disability advocate who has taught advocacy training in area high schools and spoken on disability history. He is the Vice President of Public Relations at Tarheel Toastmasters and volunteers as an office assistant at the Durham VA Medical Center. He is also a motivational speaker at the Carolina Institute for Developmental Disabilities (CIDD), University of North Carolina Chapel Hill.
"I would like to thank SARTAC and NCCDD for this amazing opportunity and for believing in my mission," Kelty added.



Audio - Highlights and Hot Topics