Letter from the Executive Director


What a privilege!
I was one of the first people in the country to vote in this critical 2020 election. This is the opportunity every North Carolina voter has. Our state was the first of all the states to send out absentee ballots.
What a responsibility!
I did the research and made my decisions. I filled out the ballot and followed all the directions. Then, I put the ballot back in the mail.
What an election!
In North Carolina, we are voting to decide who our President, Governor, U.S. Senator, U.S. Representative, state Senator, state Representative, Supreme Court Justices, and local officials will be. I do not remember a more important election. Our elected representatives will make decisions about how our country and state will respond in 2021 and beyond to the pandemic, unemployment, the economy, healthcare and much more.
For the disability community, critical issues will be decided. These include Medicaid Transformation, the state budget, healthcare, investment in developmental disability waivers and services and state agency leadership.
You do not have to hurry your vote if you need time to do the research. One place you can look for information on disability issues is the Voter Guide created by Disability Rights North Carolina. It is in English and Spanish. It has most candidate responses to important issues that involve the disability community.
I am proud that our disability community in North Carolina includes Republicans, Democrats, and Independents. We may differ on our political opinions, but we all want to improve our state for people with disabilities.
So, now is the time to prepare for how you will vote. It is also a critical time to make sure that your ballot and your local election site is accessible to voters with disabilities. This election matters.
Vote! What an important chance we all have to determine our future!
Talley Wells, Executive Director
---
Public Policy Update as of September 18

STATE UPDATE

NC General Assembly
On September 2, the North Carolina General Assembly (NCGA) returned to Raleigh for a two-day mini-session. It is expected to be the last time the General Assembly meets this year, unless there are additional federal funds that need to be allocated.
The purpose of the recent two-day session was to allocate more than $900 million in federal Coronavirus dollars. The Coronavirus Relief Act 3.0 outlines the distribution of the COVID-19 relief funds to various state departments, universities and nonprofits. The allocations that are most related to people with intellectual and other developmental disabilities (I/DD) include:
Department of Health and Human Services/Department of Social Services - $20 million to provide temporary financial assistance in the form of a monthly payment to facilities licensed to accept State-County Special Assistance (SA) in order to offset the increased costs of serving SA residents during the COVID-19 emergency. The amount of the monthly payment is $250/month/SA resident for the period commencing August 1, 2020, and ending December 30, 2020.
NC Department of Public Instruction - $22 million to the Department of Public Instruction to award as grants to public school units that apply for funds to provide access to services for exceptional children who have lost critical services as a result of school closures related to COVID-19. Of these funds, the Department is encouraged to use at least $17 million for in-person services for qualifying children.
UNC Board of Governors - $6.5 million to the Board of Governors of the University of North Carolina to be allocated to the State Education Assistance Authority to be used to provide scholarships as an alternative educational option for certain students with disabilities during the COVID-19 pandemic.
Division of Mental Health/Developmental Disabilities/Substance Abuse Services (MH/DD/SAS) - $38 million for an additional lump sum allocation of single-stream funds to the LME/MCOs. The LME/MCOs are prohibited from using these funds for any purpose other than to provide eligible individuals direct services associated with the COVID-19 pandemic.
Additional Allocations from the Coronavirus Relief Act 3.0 include:
Extra Credit Grant Program – $440,541,000 from the Coronavirus Relief Fund is allocated to the Department of Revenue to finance an "Extra Credit" grant program. The only criteria for receiving a grant is that the individual/family filed a 2019 tax return on or before October 15, indicating they were State residents for all of 2019 and reporting they had at least one child eligible for the federal child tax credit. These individuals will receive this grant automatically. The amount of the grant is $335 per family. Those households with eligible children, but who did not file state taxes because they did not meet the gross income requirements may apply directly for the $335 in funds.
Business Grants – $60.5 Million (up from $15 Million) to the Department of Commerce for the Job Retention Grant Program.
Department of Public Instruction - $21 million to improve Internet connectivity for students in response to COVID-19, by providing community and home mobile Internet access points. These funds shall be used only for the purchase of devices and not for subscription services.
Unemployment Benefits - $87 Million in additional unemployment assistance for the remainder of 2020 in response to the Coronavirus pandemic. This will amount to a $50/week increased benefit amount for individuals receiving State unemployment assistance. The increased benefit amount is payable for weeks beginning on or after September 5, 2020.
Medicaid Clinical Coverage Policies
There are/were numerous proposed new or amended Medicaid clinical coverage policies up for review on the DHHS website. There were several that included addition of telehealth options for services and supports. NCCDD provided comments on the following policies:
Clinical Coverage Policy 8A-2: Facility-Based Crisis Service for Children and Adolescents
Clinical Coverage Policy 8E: Intermediate Care Facilities for Individuals with Intellectual Disabilities (ICF/IID)
Clinical Coverage Policy 8F: Research-Based Behavioral Health Treatment (RB-BHT) for Autism Spectrum Disorder (ASD)
Clinical Coverage Policy 8-J: Children's Developmental Service Agencies (CDSAs)
Clinical Coverage Policy 10C: Outpatient Specialized Therapies, Local Education Agencies (LEAs)
The above policies included the addition of telehealth options for delivery of services. The pandemic has generated expansion of telehealth in a short span of time to provide services in a safe manner and has offered a unique opportunity to provide alternatives to in-person services. These alternatives have allowed many individuals and families to continue to receive needed supports. As the state moves forward and considers how telehealth will continue to be an aspect of services delivery, it is important to develop methods to evaluate the effectiveness of telehealth for people with I/DD in accessing healthcare and support services. It will be critical to determine which visits and services are effective through telehealth and which are more appropriate for in-person due to urgency, complexity or individual factors. Assessing access to technology, comfort with using technology and cultural acceptance of virtual/remote services is also necessary. While telehealth has certainly expanded access for a segment of people with I/DD, it is critical to ensure that it does not create or exacerbate access issues and result in less effective supports for others with I/DD.
NCCDD asked that DHHS work with the LME/MCOs to develop a consistent method for evaluating access and appropriateness of telehealth services across the state for people with I/DD.
NCCDD will also provide input on the NC Innovations Waiver.

Voting
The November elections are fast approaching. Some key dates to keep in mind:
Oct 9 – Voter Registration deadline
Oct 15 – Early Voting begins
Oct 27 – Last day to request absentee ballot. (Do this as soon as possible because absentee ballots have to be postmarked by Election Day at 5 pm AND received by Nov 6th in order to be counted)
Oct 31 - Early Voting ends
Nov 3 – Election Day
Multi Partisan Assistance teams (MAT) are available in each county to provide assistance with mail-in absentee voting and other services to voters living in facilities and voters with disabilities. Contact your county board of elections to request MAT assistance. They can provide the following help:
Providing voter registration services
Requesting an absentee ballot
Serving as an absentee witness
Marking the absentee ballot
Sealing the ballot and completing the absentee application
Mailing the voted absentee ballot in the closest U.S. mail depository or mailbox, if the voter has a disability
https://www.ncsbe.gov/voting/help-voters-disabilities
https://www.accessthevotenc.org
FEDERAL UPDATE

In our last Highlights and Hot Topics issue, the HEROES Act which was passed by the House and the HEALS Act which was introduced by the Senate were described and compared. Unfortunately, there has been little progress made in the negotiations on a fourth coronavirus relief package. Upon returning to Washington last week, Senate Majority Leader Mitch McConnell (R-KY) introduced a $497 billion COVID-19 relief act. Considered a 'skinny' version of the $1 trillion HEALS Act, the Delivering Immediate Relief to America's Families, Schools, and Small Businesses Act (S.Amdt.2652) was voted down 52-47 along party lines, with Senator Rand Paul (R-KY) who joined Democrats in voting no.
The continued partisan disagreement over the scope of relief needed to address COVID-19 makes it increasingly unlikely that a standalone COVID-19 relief package will pass before the November election. Both chambers are expected to turn their attention to funding the government past the end of the fiscal year on September 30.
---
Making Alternatives to Guardianship a Reality in North Carolina Initiative Update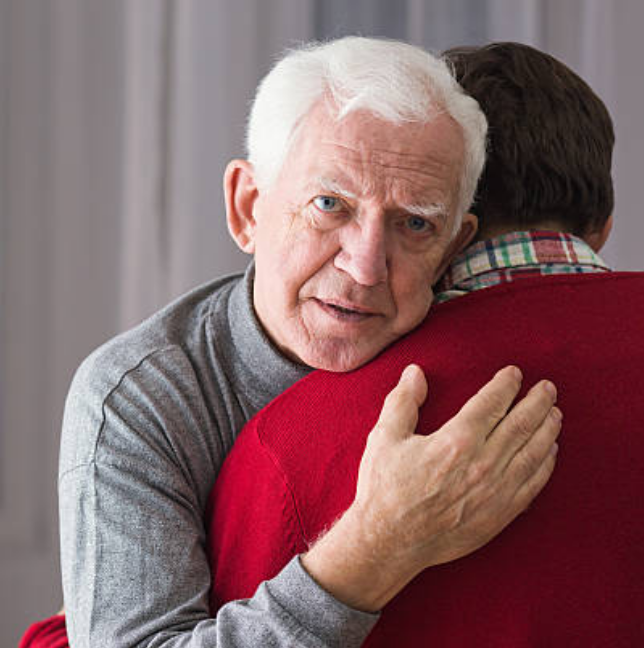 Like other states, guardianship in North Carolina has received increased attention and scrutiny as many individuals fall under full guardianship without a thorough assessment of their abilities to make life decisions and do not fully understand their rights or that less restrictive alternatives are available.
The purpose of the Making Alternatives to Guardianship a Reality in North Carolina initiative is to increase the number of individuals with intellectual and other developmental disabilities (I/DD) and their families in North Carolina who are aware of and make use of Supported Decision-Making (SDM) and other alternatives to guardianship.
Currently, this initiative has achieved the following:
Released a survey across the state to assess awareness and understanding of the various ways to support decision-making so that unnecessary guardianships are avoided. So far, 230 completed surveys (and counting) have been received and the survey will remain open until late September. The data from this survey will be used as a baseline to determine educational needs and progress made throughout the life of the grant.
Initial training by Jonathan Martinis, Senior Director for Law and Policy with the Burton Blatt Institute at Syracuse University, on "Supported Decision-Making 101" will take place at the Rethinking Guardianship Statewide Workgroup meeting.
Established a Steering Team for the initiative that held its first meeting in July, 2020.
Recruited new members to the Steering and Workgroup, including self-advocates and individuals representing the Hispanic/Latinx community.
Engaged partners such as The Arc of North Carolina and First in Families of North Carolina.
Provided "best practice" training materials to the North Carolina Department of Public Instruction (DPI) aimed at North Carolina Exceptional Children's teachers.
"I am so excited about working with our committed and motivated partners, families and self-advocates to expand the understanding and the use of Supported Decision-Making across North Carolina," said Linda Kendall Fields M.Ed., Clinical Assistant Professor, Program Coordinator, UNC Cares, UNC Chapel Hill School of Social Work who oversees this initiative.
For more information on this and other NCCDD initiatives, please click here.
---
Meet Council Member: Karey Perez
In May of this year, Governor Roy Cooper appointed Karey Perez to the North Carolina Council on Developmental Disabilities (NCCDD). Perez represents the NC Division of Aging and Adult Services where she is the Adult Services Section Chief. She is responsible for the administration and management of the Aging and Adult Services social work programs (Adult Protective Services, Guardianship) and the Special Assistance programs administered by the 100 county Departments of Social Services (DSS).
An alumnus of Methodist University, Perez holds a Bachelor of Science in Psychology with a concentration in Clinical and Counseling. "My passion is to help those individuals in need. We need to look out for one another and truly care about those in our communities. Everyone is different and has unique needs to be successful. My social work experience provides insights into identifying services for individuals with disabilities which assists individuals in leading active, integrated and productive lives," Perez said.
Perez was aware of NCCDD through her social work and is anxious to collaborate alongside the Council's members. "It is my desire to coordinate efforts with state programs to yield meaningful initiatives and help the Council achieve their goals," Perez added.
Perez said, "I am impressed with all NCCDD initiatives and results. One particular initiative which I feel can make a great difference is Rethinking Guardianship. I believe the education, training and policies from this initiative can provide the needed approach for less restrictive alternatives to guardianships."
She is looking forward, through the power of the Council's member diversity and initiatives, to help identify specific county needs and produce a targeted approach to the needs of people with I/DD.
---

---