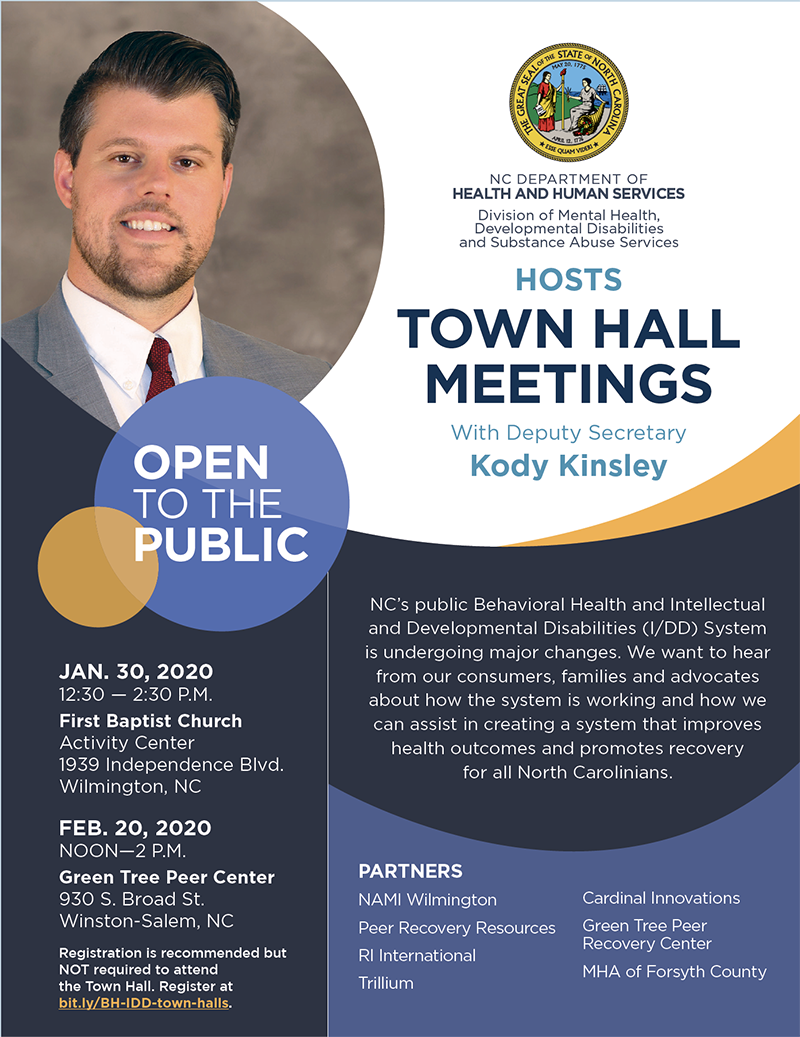 JANUARY 30, 2020
12:30 — 2:30 P.M.
First Baptist Church Activity Center,
1939 Independence Blvd., Wilmington, NC

FEBRUARY 20, 2020
NOON – 2 P.M.
Green Tree Peer Center, 930 S. Broad St., Winston-Salem, NC
NC's public Behavioral Health and Intellectual and Developmental Disabilities (I/DD) System is undergoing major changes. We want to hear from our consumers, families and advocates about how the system is working and how we can assist in creating a system that improves health outcomes and promotes recovery for all North Carolinians.
Registration is recommended but NOT required to attend the Town Hall. Register at bit.ly/BH-IDD-town-halls.
FOR MORE INFORMATION EMAIL Michelle.laws@dhhs.nc.gov or Suzanne.Thompson@dhhs.nc.gov
PARTNERS: NAMI Wilmington • Peer Recovery Resources • RI International • Trillium • Cardinal Innovations • Green Tree Peer Recovery Center • MHA of Forsyth County