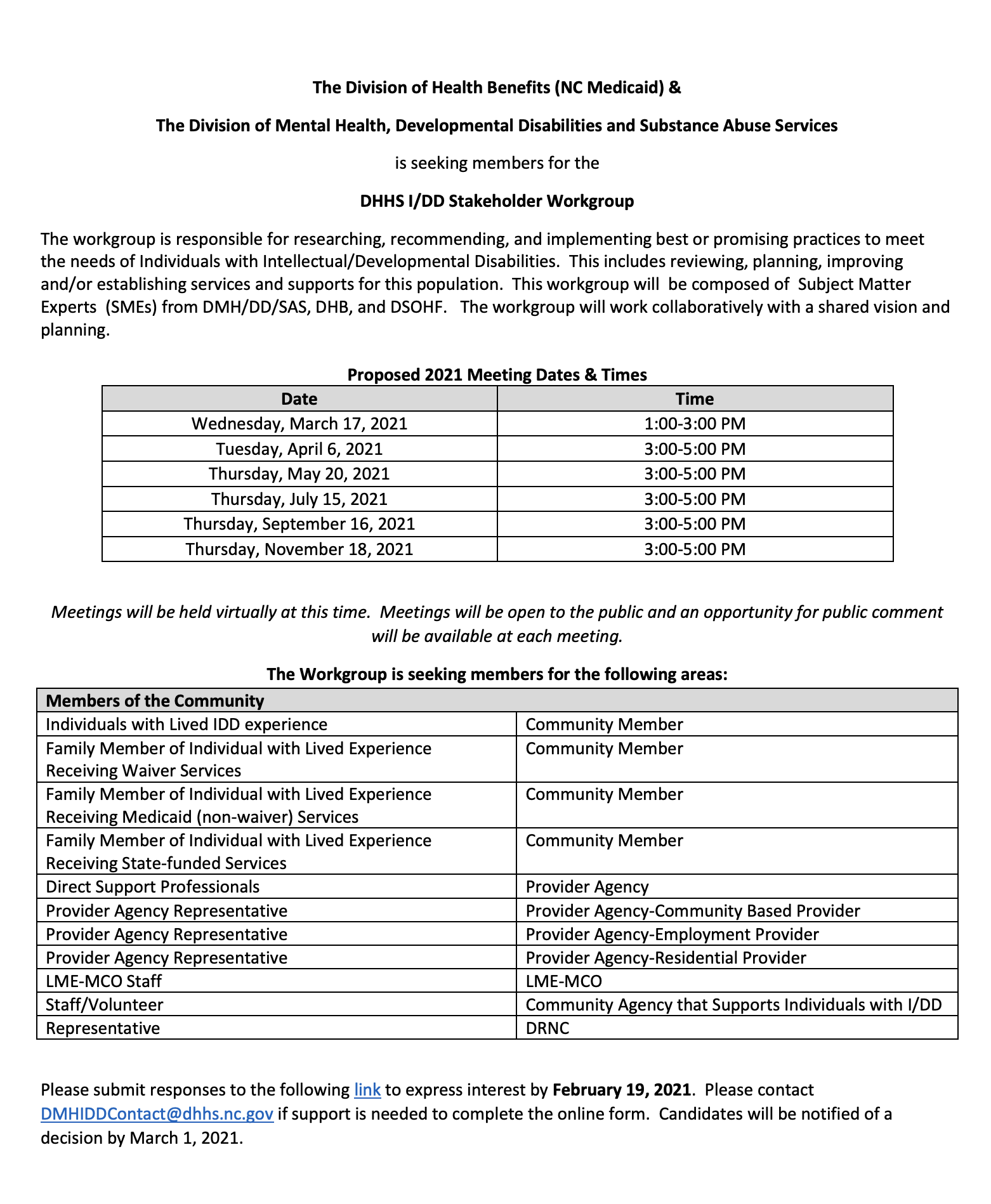 Click to download document.
The Division of Mental Health, Developmental Disabilities and Substance Abuse Services along with the Division of Health Benefits (Medicaid) are looking for individuals that would like to participate on the DHHS I/DD Stakeholder workgroup. Please find description below.
If interested, please complete this form by February 19, 2021.

Contact DMHIDDContact@dhhs.nc.gov if support is needed to complete the online form. Candidates will be notified of a decision by March 1, 2021.
DHHS I/DD Stakeholder Workgroup
The workgroup is responsible for researching, recommending, and implementing best or promising practices to meet the needs of Individuals with Intellectual/Developmental Disabilities. This includes reviewing, planning, improving and/or establishing services and supports for this population. This workgroup will be composed of Subject Matter Experts (SMEs) from DMH/DD/SAS, DHB, and DSOHF. The workgroup will work collaboratively with a shared vision and planning.