Why is NCCDD funding this initiative?
People with developmental disabilities typically benefit from various home and community-based services or Medicaid Waiver services that allow them to access healthcare and live successfully in their community of choice as defined by Olmstead.
Currently, many individuals - and their families - who wait (often for over a decade) for a Medicaid Waiver in North Carolina, suffer and are at risk with minimal support.
The Registry of Unmet Needs (RUN), also referred to as the waitlist of the Medicaid Innovations Waiver, is 16,000 and growing.
Overall, it is difficult for individuals and their families to find and understand information about I/DD services and navigation.
There is further disparity in access to I/DD services for minority populations.
The ability for those with I/DD to live more independently in communities is impacted by the direct support professional workforce crisis, affordable housing, etc.
All of these factors have led to significant unmet service and support needs for North Carolina's I/DD community.
What are the major goals and objectives?
Engage policy and community engagement advisory groups, bringing together leading organizations, state agencies and advocates to develop a common agenda for systemic change for I/DD long-term community services and supports.
Develop a learning community to initiate and enact systemic change.
Begin a groundswell of interest within the I/DD community regarding Meet the Need NC: Changing the I/DD landscape across the state and build broad, strong relationships.
Develop Policy Plan for impacting Registry of Unmet Needs
Understand and impact level of understanding of NC General Assembly regarding I/DD
Develop and expand statewide Community Engagement Network
Launch monthly lunch and learn series - Year 2
Develop plan for lived experience network - Year 2
Continue putting processes in place to manage initiative interest and grow support.
Listen to further understand the current service and support needs across the state, including underserved populations.
What activities will this initiative set out to do?

Educate, inform and begin plain language communication efforts to increase stakeholder understanding around issues that impact I/DD services and supports, including Medicaid Transformation, Tailored Plan, 1915(i). Engage stakeholder groups outside of I/DD community.
Hold monthly separate and joint advisory group (Policy Task Force and Community Engagement Planning Committee) meetings.
Expand and segment Community Engagement / Stakeholder database.
Launch social media.
Host monthly Meet the Need NC "Lunch & Learns."
Identifying unmet need for an I/DD Lived Experience Network (LEN).
Continue to refine Shared Measurement and develop integrated 9-Month Workplan for Year 2 of initiative.
Policy Alerts from Meet the Need NC regarding ongoing policy issues.
NC General Assembly survey to identify baseline knowledge of I/DD community services and supports.
Improved relationships with key stakeholder groups, including NC DHHS leadership and DD Consortium.
What has been achieved to date?
Restructured advisory groups: Policy Stakeholder Task Force and Community Engagement Network Program Planning Committee for maximum impact.
Fully engaged advisory groups.
Increased stakeholder interest in Meet the Need NC across multiple stakeholder groups.
Developed a better understanding of the problem and issues surrounding it.
Relationships with key I/DD stakeholder groups and ability to relay messages through their participation in initiative increased.
Black and Hispanic/Latino I/DD community inclusion.
Beginning to increase knowledge of gaps in I/DD community services and supports for key policymakers.
Addressing information gap between beneficiaries/families and providers/agencies identified; need for plain language communications highlighted.
Number of people who participated in each of the statewide Community Engagement Network Hear.Share.Act. lunch & learn, disability advocate webinar sessions (6) to date in 2023 (Jan-June) – at least 1,435 registrants and at least 800 attendees; all registrants received follow up information to be extended to their networks; Attendees were surveyed
Monthly Meet the Need NC newsletter was launched in February with follow up information to lunch in learns, I/DD resources, and a Policy Update Section; by the end of June, a total of 5 newsletter will have been sent to entire mailing list (For total of at least 1,900 x 5 = 11,400 impressions); Newsletter content forwards lunch and learn webinar topics, providing additional resources.
Our statewide mailing list/database has grown to almost 2,000 subscribers: self-identified as approximately 55% advocates/parents; 35% self-advocates; 10% other (organizations).
Convened Policy Task Force as needed to discuss responses to Samantha R decision and Appeal, Governor's Budget, General Assembly Budgets, DSP workforce crisis, Registry of Unmet Needs, Tailored Plan, 1915(i), Medicaid Transformation and Expansion, Vocational Rehabilitation, Social Determinants of Health, and other key topics impacting initiative's reach and influence.
For the first nine months of the initiative for Year 2, there were at least 26 e-blasts sent which included alerts for the Samantha R Ruling and Appeal; Hear.Share.Act. lunch & learns (invitations, survey, and other Q&A follow up); newsletters; and General Assembly survey (approx. 2,000 name mailing list database x 26 = 52,000 impressions, not including social media posts).
Formed Lived Experience Network Speaks (LENS) advisory group (self-advocates and advocates) within the Community Engagement Network to develop a strategic purpose and outcomes statement for LENS to extend Meet the Need policy agenda; LENS advisory group includes 15 self-advocates and parents who also sit on multiple I/DD advisory groups around the state.
Working with Grupo Poder Y Esperanza as the grassroots Spanish arm of the LEN to extend I/DD information to Hispanic/Latino communities in North Carolina; information sent regularly to over 300 people in 12 counties; four counties have established a leadership model.
Spoke at i2i Spring conference: "Changing the I/DD LANDcape across NC" attended by those with lived experience (those with I/DD and family members/caregivers), and a diverse group of individuals representing organizations both in and outside the I/DD Community.
What long-term changes are expected as a result of this initiative?
Meet the Unmet Service and Support Needs of the I/DD community in North Carolina.
Who is the contractor?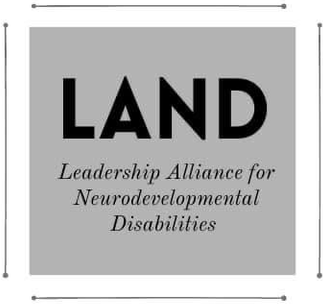 The contractor is Leadership Alliance of Neurodevelopmental Disabilities (LAND a program of MHTA)
Who can I contact for questions?
NCCDD: Pam Hunter Dempsey, Systems Change Manager, Pam.Dempsey@dhhs.nc.gov
Additional Resources

Click here to download a one pager of this initiative.