What is the purpose of the NCCDD Media Relations Program?
To assist the NCCDD in community outreach and collection of public input from individuals with intellectual and other developmental disabilities (I/DD) and their families on opportunities and barriers they face in everyday life to guide the development of funded grant Initiatives, public policy goals, and systems change activities.
What are the major goals and objectives (Year 2 of 5)?
To assist NCCDD in communicating the work of existing initiatives with key decision makers at the state and local level.To assist NCCDD in communicating the work of existing initiatives with key decision makers at the state and local level.
Assist NCCDD in the communication of public policy issues that impact the independence and inclusion of individuals with I/DD and their families.
Continue raising awareness of NCCDD's mission and its resources available to elected officials, state leaders, and local organizations across the state.
Continue to develop online publications including Highlights & Hot Topics (HHT) newsletters and videos including Conversations with the Council to share information about issues that impact individuals with I/DD in "People-First" and easy-to-read narratives.
Enhance outreach through new channels such as Facebook Live events, Twitter chats and Public Policy podcasts
Support staff and Council in the development of the next Five-Year Plan through strategies for recruitment and involvement of broader audiences to participate in public listening sessions and online surveys.
Develop a statewide NC ABLE ambassador program in partnership with the Office of State Treasurer to encourage self-advocates to become community liaisons and host information sessions in line with current Five-Year Plan goals
Plan a Media Campaign around promoting NC ABLE and the benefits of ABLE accounts in Financial Asset Development.
Manage and support development of 30th Anniversary Campaign for the ADA, the Advocacy & Leadership awards and additional events as requested.
Provide Council member social media training during a quarterly meeting
Increase public presence through local media reports, press releases, public policy input, and collaboration with communications liaisons across state government.
Continue enhancing social media, email and website to share outputs from the Council and to solicit greater input from individuals and families across the state.
Provide a thorough content audit of the website including updating photos and copy and continue site refresh monthly to remain current
Continue to make resources available to help stakeholder groups and the general public understand the work of the Council in effecting systems change.
Continue to raise awareness of the Council across the state as a consensus builder on the broad issues that affect people with I/DD and their families.
Identify strategies to increase awareness of funded initiatives and opportunities to increase sustainability in the community.
Increase the number of people who understand and champion the removal of barriers in the system that impact independence, inclusion, and self-determination among those with I/DD.
What has taken place since the start of the program (Activities Year 1)?

Continued efforts to raise awareness of NCCDD across the state through publication of updated HHT newsletter, initiative announcements in Constant Contact and press relations.
Increased accessibility and reach of NCCDD by adding Spanish translations of HHT newsletters, forms for Advocacy and Leadership Awards and important web banners. Also provided HHT newsletters as audio recordings.
Enhanced the awareness of the Council, advocates, individuals with I/DD and their families through the organization and implementation of the NCCDD Annual Awards, including a creating a new award honoring self-advocacy leadership (NC Leadership Achievement Award) and videos for all three award winners.
Created and distributed articles to the press, top stories were the Accessible Icon Event, Employment First and the Annual Advocacy Awards. Overall reach - 8.4 million Unique Visitors Per Month, Overall mentions - 13,000, Ad value - $10,500
Launched monthly video series, "Conversations with the Council"
Enhanced website content with a new Public Policy Update feed, updated Council Member page to include map of member locations, updated calendar of events page to include map of event locations and added Action Alerts
Created, posted and evaluated an average of over 20 social media posts to Facebook and Twitter each month, resulting in a 20% increase in followers to Facebook (average reach 260,000 people) and a 14% increase in followers to Twitter (average engagement 16,529 - 14% increase)
Increased engagement across target audiences with a new regional approach to the NCCDD's calendar of events and Council Membership listing(s), as well as through News, Action and Event alerts, all with over a 23% open rate.
Launched a video series of the Employment Lookbook "One Workforce: Inclusive Employment in North Carolina" and expanded to include employer stories
Outlined and initiated DD Awareness Month and ADA Awareness Month social media campaigns and supported event planning efforts for DD Awareness Month
What long-term changes are expected as a result of this initiative?
Increase individual, family, public, and system knowledge and engagement to provide system advocacy for the financial security and community living opportunities of individuals with I/DD, with additional specific emphasis to increase the knowledge and engagement of members of the NC Hispanic/Latino/Latinx community.
Who is the contractor?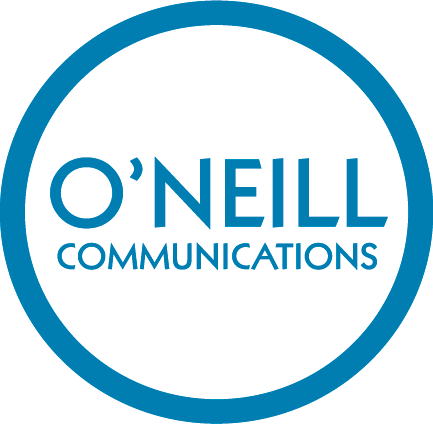 The contractor is O'Neill Public Relations, Inc., dba O'Neill Communications
Who can I contact for questions?
O'Neill Communications: Devika Rao, President, devika@oneillcommunications.com
NCCDD: David Ingram, Systems Change Manager, david.ingram@dhhs.nc.gov
Additional Resources

Click here to download a one pager of this initiative.